William Leffingwell became the owner of the bracelet
The 45th event of the series, which was the Omaha hi-lo tournament, ended on June 22. Houston native William Leffingwell became the owner of the bracelet, taking the grand prize of 253,651 USD. This is the first bracelet in the career of an American. In the final, Leffingwell managed to beat such experienced masters as Shaun Deeb, Joey Couden, Raj Vohra and the finalist of the WSOP 2019 main Zhen Cai.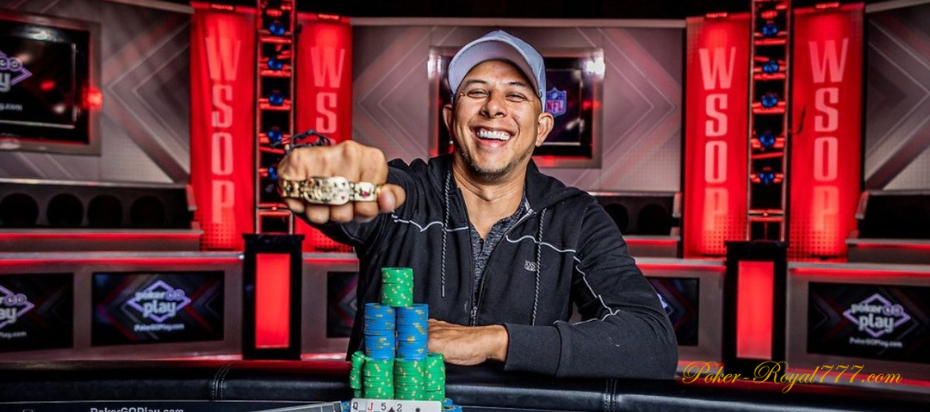 Leffingwell had good support from the audience, which helped him win the first bracelet. In general, the player was not going to come to Las Vegas, but Scott Dulaney, who won a bracelet last week, persuaded him to participate in the World Series of Poker. Leffingwell replied that he would come and win the Omaha tournament for 1,500 USD.
A total of 1,091 players have registered for this event. The final third day started with 33 players still in contention for the title. Leffingwell was constantly building up the stack, playing in a disciplined manner.
Final table
The first victim of the final table was John Zabel (22,960 USD), who suffered at the hands of Zhen Cai. Benjamin Miner, who had a very short stack, went to rest after him. The Miner's reward was 30,392 USD. Then Raj Vohra (40,887 USD) was eliminated, who could not cope with the six-time WSOP champion Shaun Deeb.
The five-hand game dragged on for a while, but in the end Shaun Deeb, who started the finals as a chip leader, was eliminated. Of course, all the attention was on him, and people wondered if he could become a seven-time champion. Deeb was defeated in a big hand against the future champion and earned 55,894 USD.
Another bracelet holder, Joey Couden, took 4th place when Carlos Guerrero (77,620 USD) caught the cards he needed. Despite the knockout, Guerrero himself flew out in the next decisive hand (109,474 USD), losing to Cai.
William Leffingwell — 253,651 USD
Zhen Cai — 156,773 USD
Carlos Guerrero — 109,474 USD
Joey Couden — 77,620 USD
Shaun Deeb — 55,894 USD
Raj Vohra — 40,887 USD
Benjamin Miner — 30,392 USD
John Zabel — 22,960 USD
Nelio Gatta — 22,960 USD
The heads-up was played by William Leffingwell and Zhen Cai. The heads-up lasted only 7 hands. Already in the second hand, Leffingwell won a large pot (9 million chips) and took the lead, leaving his opponent with 5 million chips. In the final hand, Cai held A-K-9-5, Leffingwell had a Q-J-5-2 hand. A-3-J was dealt on the flop, 10 came on the turn, and K came on the river. This allowed Leffingwell to collect a straight and become a champion. Cai earned 156,773 USD.