Scott Abrams, Qiang Xu and Harley Brooks became WSOP bracelets owners
As of June 21, 48 gold bracelets have already been played in the World Series of Poker. Of these, 41 bracelets were played offline, all the rest were played online. In these 48 events, players earned 128.6 million USD. Scott Abrams, Qiang Xu and Harley Brooks became the WSOP bracelets owners, having won the last tournaments to date.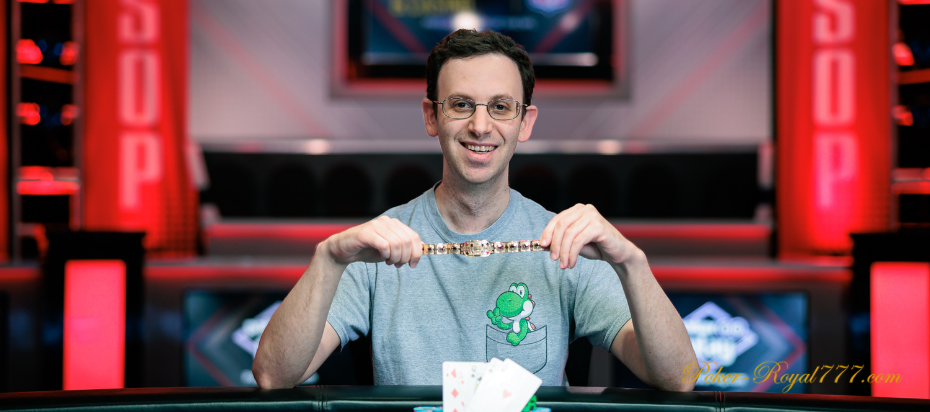 Scott Abrams became the best in the 'Big O' tournament (five-card pot limit Omaha 8 or better). The tournament gathered a good field — 1,458 entries, thanks to which the prize pool was 1,946,430 USD. Abrams got 315,203 USD out of this money, and the bracelet was the first in his career. The American earned more money only for the 12th place in the main WSOP 2012.
Scott Abrams — 315,203 USD
Robert Williamson III — 194,814 USD
Bjorn Verbakel — 142,526 USD
Victor Ramdin — 105,383 USD
David Mize — 78,758 USD
Owais Ahmed — 59,501 USD
William Haffner — 45,447 USD
Patrice Biton — 35,098 USD
The tournament prizes included such players as 10-time bracelet winner Johnny Chan (14th place), bracelet winner Owais Ahmed (6th place) and WPT champion Victor Ramdin (4th place). In the heads-up, Abrams defeated the owner of the bracelet Robert Williamson III.
The first bracelets
The 800 USD No-Limit Hold'em deepstack tournament was held at a fast pace in just two days. Here, the number of entries was 3,773, which allowed the Chinese player Qiang Xu, who became the champion, to take 339,377 USD. This is the first bracelet in the player's career and the biggest money.
Qiang Xu — 339,377 USD
Jason Johnson — 209,728 USD
John Ciccarelli — 157,915 USD
Chrustian Cheng — 119,736 USD
Richard Smith — 91,429 USD
Charles Johnson — 70,310 USD
Dorian Melchers — 54,457 USD
Oren Rosen — 42,483 USD
Donna Stutts — 33,382 USD
The tournament prizes included MSPT Michigan champion Kou Vang (33rd place), bracelet holder and WPT champion Pat Lyons (13th), WSOP 2021 main tournament champion Koray Aldemir (12th) and Jared Greiner (11th). In the heads-up, Xu defeated Jason Johnson, who got 209,728 USD.
Harley Brooks, unlike his colleagues, won a bracelet in an online tournament: 500 USD NLH Turbo. This tournament was held for players located in Nevada and New Jersey. In total, 1,879 entries were recorded, which is why there were 845,550 USD in the prize pool. It took Harley Brooks just 6 hours to become the champion and collect 134,527 USD. The bracelet was the first for the player.
Harley "suited_h13" Brooks — 134,527 USD
Will "Suplex7" Collins — 83,202 USD
Eric "MTTWarrior" Yanovsky — 60,457 USD
John "Duci13" Duci — 44,307 USD
Anonymous — 32,807 USD
Adam "Demerssa" Demersseman — 24,521 USD
James "ohhhhjaybird" Hundt — 18,518 USD
Jonathan "Art.Vandelay" Dokler — 14,121 USD
Ioannis "Cheeecha" Angelou-Konstas — 10,908 USD
A number of experienced players have reached the prize zone. Among them were 2-time WSOP champion Yuri Dzivielevski (16th place), EPT champion and bracelet holder Dimitar Danchev (11th), bracelet holder Jesse Lonis (10th), bracelet holder Jonathan Dokler (8th) and WSOPC ring holder Adam Demersseman (6th).