Webster Lim won the Triton Poker Vietnam Super High Roller
The Vietnamese stop of the expensive Triton Poker series started with an unlimited hold'em tournament with a buy-in of 25,000 USD. By the time the registration was closed, a total of 166 entries had been made, which became a series record. Webster Lim won the Triton Poker Vietnam Super High Roller and took most of the prize pool, which was 4,150,000 USD. The Malaysian player earned 965,000 USD.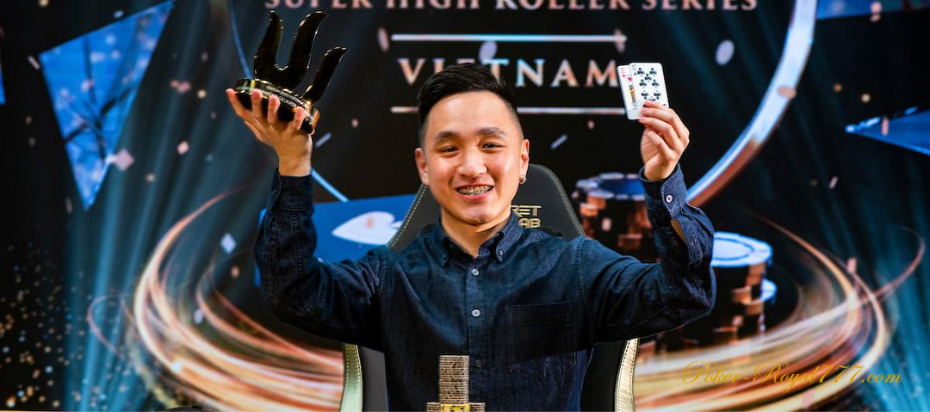 Despite the decent amount, this is only the fourth largest win in Lim's career, and his total offline earnings exceed 11 million USD. Lim dedicated the victory to his countryman and mentor Ivan Leow, who tragically died during a series in Cyprus last year. Lim also received 1,092 CardPlayer rating points for the victory. One victory allowed a player from Malaysia to immediately be in the top 60 of the rating.
"All my close friends know about our relationship with him. I wouldn't be here without him. So, I just want to say that this victory is for him. This is for you, Ivan. I miss you," Lim said.
By the end of the first day, the number of players was reduced to 32, and 23 people got into the prize zone. 9-time WSOP champion Eric Seidel (21st place), WPT and EPT champion Michael Watson (17th), and EPT winner Patrik Antonius (13th) earned money but did not reach the final.
In the heads-up, Roman Hrabec was against Webster Lim
Lim became a chip leader during the final table when there were 8 players left. WPT champion Jonathan Jaffe took 8th place when his pocket Jacks lost to the pocket Kings of another WPT champion Seth Davies. He was soon followed by Michael Soyza, who with A-Js, lost to Nick Petrangelo's A-Qs.
Lim increased the gap when he knocked out Sosia Jiang (6th place). Lim, with K-J, outplayed A-5 of Jiang, collecting two pairs on the river. After that, Lim went all-in with a pair of jacks against Petrangelo's A-9. None of them improved, and only 4 players remained in the game. Davies' performance at the tournament came to an end when his pocket nines lost to Chris Brewer's set. This year, Davies won almost 2 million USD.
Despite the big win, Brewer soon found himself in danger of relegation. He lost a big pot to the future champion, doubled twice, and then went all-in with A-J against A-A of Roman Hrabec and K-J of Lim. The top pair of the Hrabec survived, and Brewer took 3rd place. Brewer's income for 2023 is almost 1.9 million USD.
Webster Lim — 965,000 USD
Roman Hrabec — 653,600 USD
Chris Brewer — 435,500 USD
Seth Davies — 357,000 USD
Nick Petrangelo — 286,300 USD
Sosia Jiang — 222,000 USD
Michael Soyza — 164,000 USD
Jonathan Jaffe — 121,000 USD
Alex Kulev — 96,300 USD
In the heads-up, Roman Hrabec was against Webster Lim. The confrontation began with a decent advantage on the stack in favor of the second: Lim had twice as many chips as his opponent. By the final hand, the stack ratio was already 3 to 1. In one of the decisive hands, Lim, with two pairs, defeated the Hrabec, who had only 250,000 chips left. After that, Hrabec had to go all-in with 7-3, but Lim had K-10. Hrabec earned the biggest prizes in his career.