Tigergaming Bad Beat Jackpot
If you love virtual poker and consider yourself an expert, or at least you are often lucky in gaming sessions, then it's time to move on to the next level and participate in the Tigergaming Boost Bad Beat Jackpot. Please read our article to understand what conditions the poker room offers.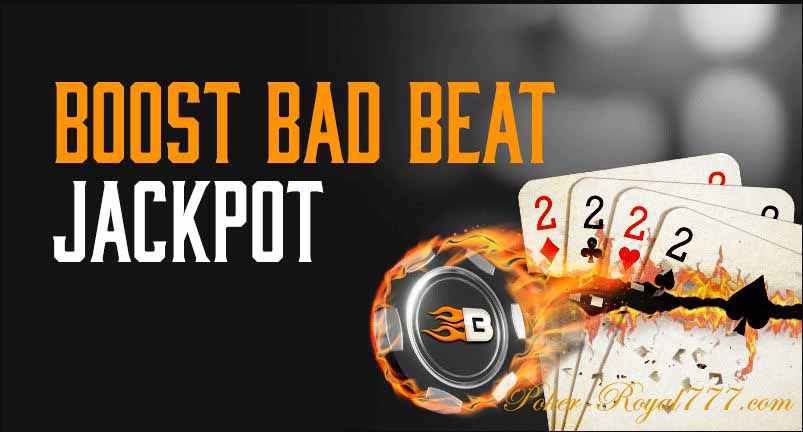 Tigergaming Boost Bad Beat Jackpot Promotion Terms
The promotional offer Tigergaming Boost Bad Beat Jackpot is unlimited, so all fans of fast poker and jackpots can take part in a gaming session at any time.
What's special about this promotion? Poker players will have a progressive jackpot. The promo organizers initially invest 1000 US dollars in the bank, but this, as everyone understands, is not the limit because the amount of the jackpot is constantly growing during the gameplay and can reach great sizes at its peak.
Speaking about the contributions, they will be charged from poker players at the rate of $0.02 per $1 in the bank. The maximum contribution amount is $0.10.
Tigergaming Boost Bad Beat Jackpot Prize Pool
Players who lose to a hand with Four of a Kind deuces or better can hit the jackpot. In this case, two hole cards must be included in the game of Bad Beat and the winning combination.
Tigergaming Boost Bad Beat Jackpot is split between players as follows:
40% of the jackpot goes to the losing hand.The winner of the distribution takes 20%.
15% is distributed among the players who sat at the table where the BBJ was launched.
10% goes to the players at the Bad Beat tables.
15% Jackpot – Re-position Significance.
As you can see, the main feature of the drawing is that no commission percentage is calculated from the jackpot.
Who can claim the prize:
The player whose hand was able to reach the showdown.
Poker players who were at several tables for Bad Beats (receive only one prize).
Please Note: Players at the BBJ table don't have the right to take a share of the prize pool when the jackpot is hit.
To take part in the promotional offer, you must play at the boost tables for real money. At the Tigergaming poker room, they will be marked with the Fast Fold Poker badge in the game lobby.
We remind you that for your convenience, you can download Tigergaming to any device. The company's developers have tried to provide their customers with a comfortable environment for playing online poker.