The WPT series started at Wynn Las Vegas
This Thursday, the WPT series started at Wynn Las Vegas. The first championship event was a Meet-Up Game, which was attended by Patrik Antonius, Doyle Brunson, Phil Ivey, DJ Steve Aoki, Brad Owen, Andrew Neame, Matt Savage, Vince Van Patten, Tony Dunst, Ashley Frank, Phil Hellmuth and others. The latter, as usual, was late, appearing only for the after-party.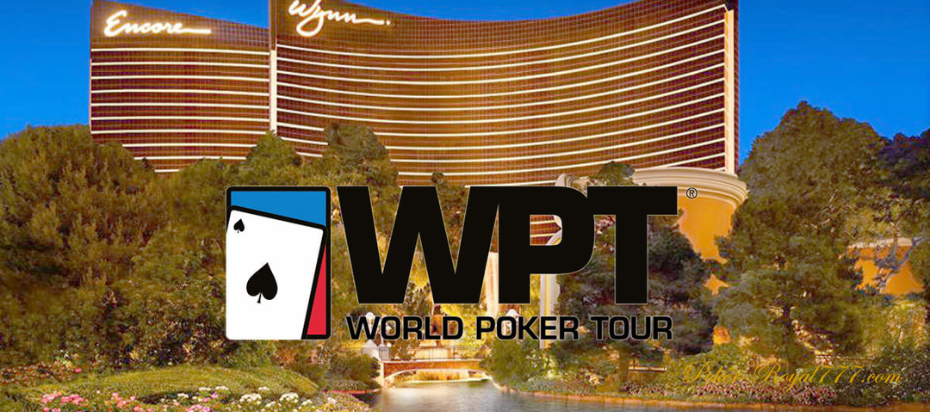 The Meet-Up Game started at 8 a.m. local time, and the gamblers sat down at 26 tables. They played no-limit Hold'em and pot-limit Omaha. The WPT decided to raffle four tickets with a buy-in of 10,300 USD and a guarantee of 15 million — the largest in the history of tournaments. To get a ticket, you had to go all-in against a WPT ambassador or another star player and win.
The Meet-Up Game was just a warm-up event
Jaman Burton, Nathan Gamble, Kathy Liebert and Ryan Laplante were among those hunting for a ticket. One of the four seats at the WPT Championship went to Katrina Weaver, who received a ticket after she dealt with Ivy. She had Q-10, and Phil Ivey had pocket twos. As a result, Weaver collected a straight and later won the ticket draw.
"This is a special event. We have a full room, and all the tables are occupied. To gather so many people and bring together almost all the poker superstars is something special. The atmosphere is electrified. There are many cameras everywhere. Both video bloggers and professional operators shoot. There's a special scene here," Andrew Neame said.
"I thought there would be maybe 8 or 10 tables, but there were 26 tables. I didn't expect the place to be crowded. It's not as important for me to play with Ivy or Antonius as to be part of the poker world. The atmosphere here is amazing," said two-time WSOP champion Nathan Gamble.
The Meet-Up Game was just a warm-up event before the series' main occasions. The championship culmination should be the WPT Championship with the most extensive guarantee in the history of live tournaments. The historic event will begin on December 12 and will be determined on December 20.
DJ Steve Aoki will host a home game at his residence as part of the tournament on December 6. A little later, commentator Jamie Kerstetter will host a WPL Ladies Meet-Up with Xuan Liu, Ashley Sleet and WPT host Lynn Gilmartin. There will also be a separate contest for the fair sex — the Ladies Event with a guarantee of 200,000 USD.
As you know, the entrance to the main event of the series costs a lot of money, so various famous people play tickets in a variety of ways. The other day there was a scandal with one of the practical jokes. Chess performer Nemo Zhou played a ticket worth 10,300 USD, which her alleged boyfriend Alex Epstein won. Naturally, a scandal broke out on Twitter after that. As a result, Epstein refused the ticket, and Zhou promised to hold another drawing.