Stacey Berger won the RunGood Poker Series Reno main event
On May 7, the main event of the RunGood Poker Series Reno ended with a 600 USD buy-in. 359 players decided to try their luck, thereby creating a prize pool of 186,680 USD. Little-known American Stacey Berger won the RunGood Poker Series Reno main event and earned 39,655 USD. This award was the largest in her newly started career. In addition to the money, Berger received an RGPS gold ring.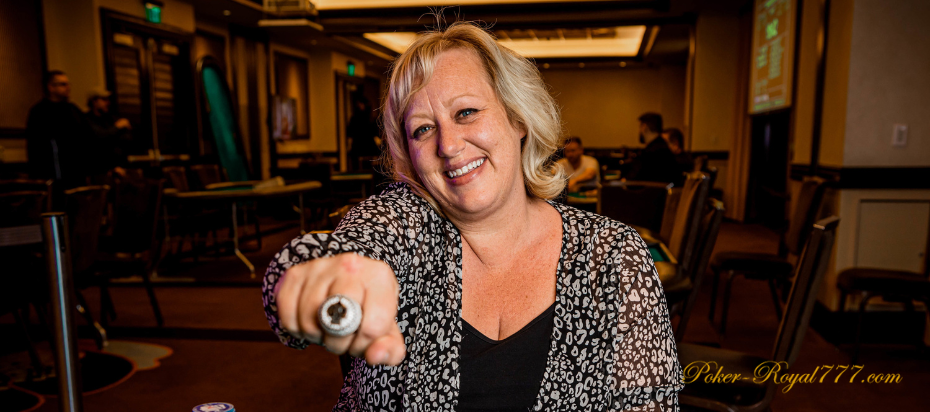 Stacey Berger is a local realtor, and she did not hide the fact that she has little experience in live poker. The words of the poker player after the victory: "I love this game, I love to play, but sometimes it's hard to find time to play. I usually play once or twice a month. I was hoping to get 900 USD (minimum payout), but I won a ring."
There was a moment when Berger had only two blinds left, but she made a comeback and believed in her victory. Her friends supported her. In the heads-up, she had three times fewer chips than Christian Vinluan, and she almost got eliminated in a few hands, but then caught a straight and deprived her opponent of victory.
Final table
The final day of the tournament began with 44 people in the game. 22 poker players reached the first break. This rate of elimination lasted until the final table. Paul Sampson was the first to leave the final. Pat Lyons started the finals as a chip leader, but then lost a big hand with aces. He failed to recover, and he took 8th place.
Then the action slowed down a lot, and it took time to determine the next eliminated player. It was Charles Himes. Harley Brooks and Tony Barrera followed him home. Dwight Englekirk did not take active action most of the time and took 4th place.
Stacy Berger — 39,655 USD
Christian Vinluan — 27,610 USD
Darrel Dier — 17,860 USD
Dwight Englekirk — 11,575 USD
Tony Barrera — 8,915 USD
Harley Brooks — 7,375 USD
Charles Himes — 6,190 USD
Pat Lyons — 5,070 USD
Paul Sampson — 3,965 USD
Darrel Dier stopped a step away from the heads-up. This was followed by a heads-up between Vinluan and Berger, which was described above.
Other tournaments were held within the framework of RGPS Reno. The event for players over 50 years old with a 200 USD buy-in was won by Lee Borrall, who earned 5,233 USD. The second most visited after the main was the 250 USD DeepStack NLH with 202 entries. The best here was Joseph Mussat, who earned 10,213 USD. The next RGPS stop is scheduled in Kansas City from May 16 to 21.