Sean Winter won the Purple Jacket of the Poker Masters Series
Sean Winter seemed to have a premonition that he would soon hit the jackpot. PokerGO commentator Nick Schulman said on social media that Winter had previously contacted him and informed him that he was being chased by the number 777. Winter saw this number shortly before the series on a Triple 7 Movers truck, three sevens appeared on the board several times, and as a result, Winter won 777,000 USD in the series. Winter received not only a Purple Jacket, but also 50,000 USD bonuses.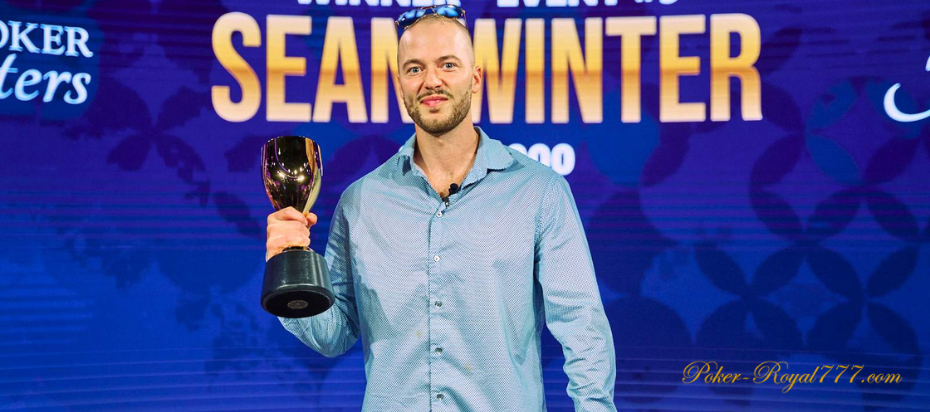 Winter was unlucky in the first six tournaments of the series, and he did not earn a single point. Everything changed in the seventh event, when Winter managed to reach the heads-up, where he lost to Andrew Lichtenberger. 69 entries were registered in that tournament, and Sean earned 345,000 USD and scored 207 PokerGO Tour points.
Two days later, Winter beat 54 opponents in the fight for the title, earning 432,000 USD and 259 PGT points. Winter's heads-up opponent was none other than Nick Schulman, who finished in the prize zone at Poker Masters four times and also fought for the title of the best poker player in the series. As a result, Schulman took third place, passing ahead of Jason Kuhn and Sean Winter. Kuhn overtook Schulman on the last day of the championship, when he won an event with a buy-in of 50,000 USD and received 666,000 USD.
Two players had a chance to beat Winter
This is Winter's second such victory in the PokerGO Tour championships. Earlier this year, the player became the best in the US Poker Open. In that championship, he also joined the game late, but this did not prevent him from winning. A good performance of the poker player in the series has increased his position in various ratings. Now Winter has three wins and 16 final tables in 2022. With 5,168 POY points and an annual income of 3.4 million USD, the American occupies the second line of the CardPlayer rating. Ahead of him is only Stephen Chidwick, who has 6,177 points. As for the PokerGO Tour rating, the player is not far from the top 5 in it. Final table of the best players of the series:
Sean Winter (466 points) — 777,000 USD
Jason Kuhn (449 points) — 747,000 USD
Nick Schulman (361 points) — 473,800 USD
Erik Seidel (309 points) — 418,900 USD
Alex Livingston (291 points) — 386,800 USD
Andrew Lichtenberger (279 points) — 465,750 USD
Cary Katz (271 points) — 339,000 ​USD
Adrian Mateos (266 points) — 444,000 USD
Jeremy Ausmus (242 points) — 242,000 ​​USD
Martin Zamani (223 points) — 223,100 USD
In the last 50,000 USD tournament of the series, two players had a chance to beat Winter in the race for the title of player of the series. Each of them needed to win the tournament. Those players were Seth Davies and Erik Seidel. Both performed well, but not enough to overtake Winter. Davies finished fifth and received 148,000 USD, while Seidel was fourth, receiving 203,500 USD.