Rvrruner became the owner of the bracelet
Event number 2: $500 Monster Stack on WSOP.com came to an end after 11 hours of continuous play, and the poker player performing under the nickname Rvrruner became the owner of the bracelet. The second tournament of the last weekend was part of a series that will take place over 5 weeks. There are still 33 events left, and only players in Nevada and New Jersey can participate in these events.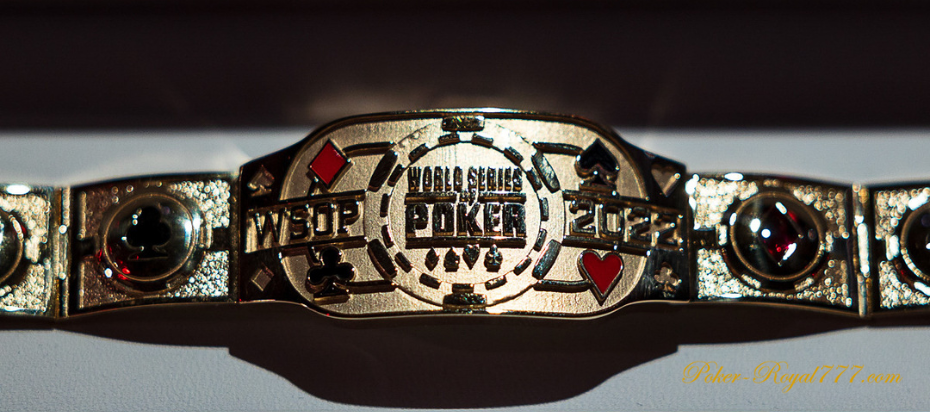 The tournament was attended by 508 players who made 214 re-entries, collecting a prize pool of $324,900. In the heads-up, Rvrruner was stronger than Aditya "Roronoa" Sadhu and took a gold bracelet, and in addition to it, 64,590 dollars. For second place, Sadhu earned $39,930. The top three were rounded out by Lily "theslimshady" Newhouse, who received $27,041.
Rvrruner — 64,590 USD
Aditya "Roronoa" Sadhu — 39,930 USD
Lily "theslimshady" Newhouse — 27 041 USD
Guy "PhilLaak" Dunlap — 19,851 USD
Andrew "KittyXoXo" Gonder — 14,296 USD
David "dbaba" Baba — 10,462 USD
Evan "RaiseOrDie" Pantano — 7,765 USD
"owned" — 5 848 USD
Robert "PokerDog18" Campbell — 4,484 USD
Several gold bracelet holders got into the prize zone but dropped out before reaching the final table. Among them were Nick "CashUsKlay" Schulman, Robert "NeverEven" Peacock, Giuseppe "Pantalette" Pantaleo, Brett "Metanemesis" Apter, and Ian "APokerJoker2" Steinman.
Aditya Sadhu and Rvrruner remained in the heads-up
Two-time series champion and WSOP 2019 player of the Year, Australian Robert Campbell, was the first to drop out of the final table. Campbell had pocket aces that were defeated by the Rvrruner street. A player with the nickname "owned" made an untimely bluff and lost to Rvrruner. Evan "RaiseOrDie" Pantano, with pocket aces, could not cope with Guy Dunlap's flush.
David "dbaba" Baba stopped at the sixth position, losing with pocket eights to a pair of Rvrruner nines. Dunlap continued to play aggressively and knocked out Andrew Gonder. Gonder went all-in with A-2 but lost to an opponent who had A-J. Soon Dunlap himself had to leave the tournament. With a king and a jack, he lost to Aditya Sadhu, who played with an ace and an eight. With a short stack, Lily Newhouse went with K-7 but lost to the future champion, who held a pair of aces in his hands. Aditya Sadhu and Rvrruner remained in the heads-up.
The heads-up game started with the poker players having a relatively equal stack, but Rvrruner won a series of early hands and broke away from the opponent. For a brief moment, Sadhu approached the opponent but soon began to give in again. The player placed a bet with pocket fives in the decisive hand, but Rvrruner collected a flush on the river and became the champion.
The first championship tournament was won by Ori "try2trick" Hasson, who earned $58,491. In the heads-up, he beat Gary Belyalovsky, who received $36,320. Melissa Schubert, Adam Hendrix, Jeff Madsen, and Daniel Negreanu were also among the winners.