Rui Ferreira became the owner of the $5000 PLO Championship bracelet
The last month has been highly successful for Portuguese Rui Ferreira. A trip to Spain for EPT led to the fact that he became a high roller champion with a buy-in of 10,300 euros and won 767,750 euros, and the other day he won one of the WSOP online events and earned $287,000. Rui Ferreira became the owner of the $5000 PLO Championship bracelet.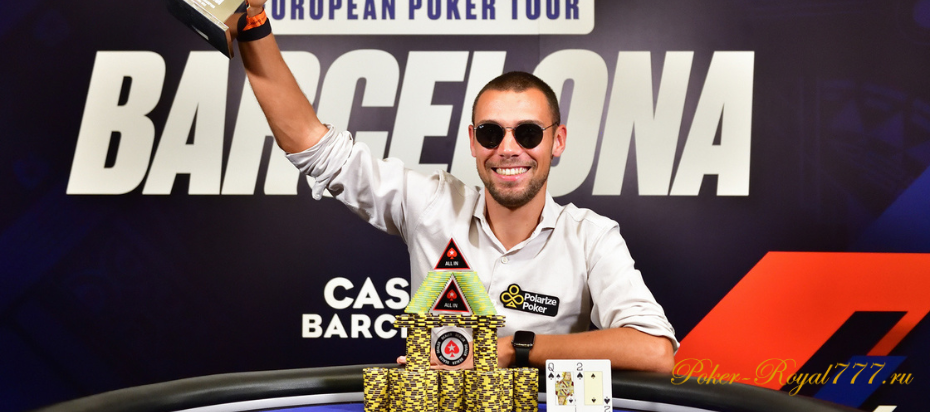 Ferreira came close to winning the bracelet twice last year. First, he took 9th place in the Super Millions tournament with a $10,000 buy-in and earned $129,410 here. Then he became the seventh in an event called Super High Roller Championship, participation in which cost $ 25,000. In this tournament, the player earned $254,798.
Rui Ferreira — $287,736
Zhao Zi Long — $208,039
Eelis Parssinen — $150,416
Joao Simao — $108,754
Gavin Cochrane — $78,631
kidurim — $56,852
Samuli Sipila — $41,105
272 players exchanged $5,000 for 50,000 chips and the opportunity to become the WSOP champion. Only 39 people received part of the prize pool, which was $1,292,000. The bubble boy was Anton Morgenstern, who took 40th place. Many famous poker players earned money at this tournament but could not get into the top seven and play at the final table. Joao Vieira, Christopher Frank, Joni Jouhkimainen, Niklas Astedt, Sami Kelopuro, and Nick Maimone are just some of the elite players who got into the prize zone.
The Finnish player Samuli Sipila earned $41,105 and was the first to leave the final game. The next to exit was an Austrian poker player under the nickname kidurim, who received $56,892. British PLO specialist Gavin Cochrane stopped in 5th place and earned $78,631.
Famous Brazilian Joao Simao received the first six-figure payout – $108,754. Finnish superstar Eelis Parssinen lost all his chips and became richer by $150,416. After Parssinen's departure, Rui Ferreira was left one-on-one with Hong Kong player Zhao Zi Long. Ferreira outplayed his opponent and became the bracelet's owner for the first time. Long received $208,039.
Ewald Mahr became the Flip & Go Champion
In addition to Ferreira, Peruvian Ewald Mahr also became the bracelet's owner this week. The tournament's buy-in was only $100, but the prize pool was $1,303,305. Ewald Mahr became the Flip & Go Champion and earned $143,267. 6556 participants started from the Flip stage, but only 630 players made it to the Go stage, which runs like any other regular tournament.
Ewald Mahr — $143,267
Dmitry Safonov — $107,413
Curtis Muller — $80,562
Chris Klodnicki — $60,428
Claas Segebrecht — $45,328
Torgeir Hagmann— $34,006
Ian Matakis — $25,515
Alexei Ivashchenkov — $19,148
Pablo Silva — $14,373
By the time the list of participants of the final table was formed, the payout was $14,373. Pablo Silva eventually took these $14,000. Then Alexey Ivashchenkov, Ian Matakis, Torgeir Hagmann and Claas Segebrecht left one by one. Chris Klodnicki was close to winning his second bracelet but ended up in 4th place. Canadian Curtis Muller entered the top three, and in the heads-up, Ewald Mahr was stronger than Russian Dmitry Safonov.