Rodrigo Seiji won the EPT Mystery Bounty
Every year, EPT finishes the season with a grand championship in Prague. This year's opening tournament was Mystery Bounty, with a buy-in of 10,200 EUR. Rodrigo Seiji started the final third day of the tournament as a chip leader and held the advantage until the very end. Rodrigo Seiji won the EPT Mystery Bounty by defeating Dutch poker-pro Jorryt van Hoof in a short heads-up.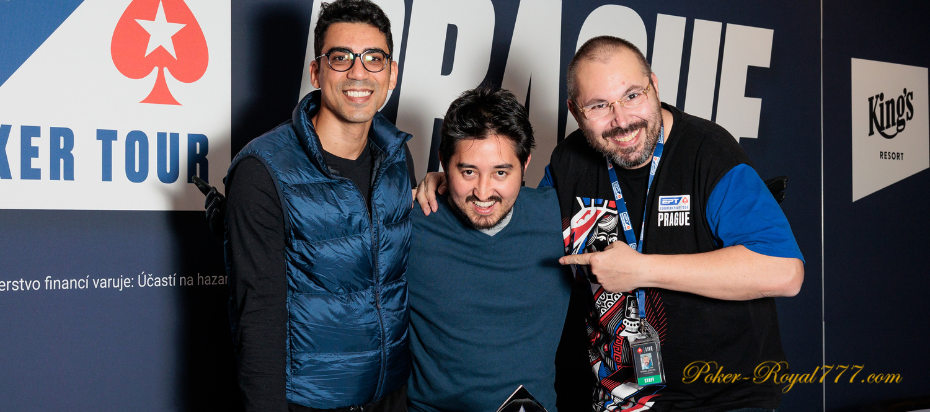 In total, 68 entries were registered in this tournament, thanks to which the prize fund amounted to 319,600 EUR, and another 340,000 EUR went to the bounty. As prize money, the champion received 95,880 EUR, and another 27,500 EUR was credited to him for knocking out rivals. Runner-up van Hoof took home 62,320 EUR in prize money and 25,000 EUR in bounty. However, the most successful bounty hunter was the experienced Steve O'Dwyer, who managed to collect two awards of 50,000 EUR. The Irishman finished 7th but earned the most — 133,000 EUR.
Rodrigo Seiji — 123,380 EUR
Jorryt van Hoof — 112,320 EUR
Jamil Wakil — 79,260 EUR
Maher Nouira — 41,540 EUR
Mark Hammond — 58,710 EUR
Conor Beresford — 30,130 EUR
Steve O'Dwyer — 133,000 EUR
Emil Bise— 11,990 EUR
Ognyan Dimov — 9,270 EUR
This is not the first major victory in Seiji's career. Previously, he successfully performed both online and at live tournaments. The Brazilian won the postponed EPT Prague due to the pandemic, becoming the Mystery Bounty champion for 2,700 EUR. That tournament recorded 655 entries, and Seiji earned a total of 240,655 EUR. Now the player's earnings in live poker exceed 1 million EUR.
This time Seiji had to face serious competition. The event was attended by Daniel Dvoress, Orpen Kisacikoglu, Adrian Mateos, Anton Suarez, Juha Helppi, Juan Pardo, Pedro Marques, Jean-Noel Thorel, and Mike Watson. However, none of the above players have been successful, except Watson.
Seiji played a confident game
The mysterious rewards came into play only after the first break of the final day when 21 people remained in the game. For a while, Steve O'Dwyer shone at the table and collected 50,000 EUR after the first knockout. Soon the Irishman again received 50,000 EUR for the knockout. Among his victims were Marques, Thorel, Lee, and Greenwood. Closer to the bubble stage, Mark Hammond showed an excellent game, who doubled his stack twice, left Greenwood with a short one, and knocked out Pablo Brito Silva. After that, O'Dwyer knocked out Sam Greenwood, who became a bubble boy.
When the final table began, the most spectacular hand of the day happened, in which four players went all-in. Van Hoof managed to knock out Ognyan Dimov, Emil Bice and take away a significant part of the stack from Hammond. O'Dwyer then lost twice to Jamil Wakil and left the tournament. He was followed by Conor Beresford and Mark Hammond.
After that, luck began to change hands, but in the end, Seiji became the chip leader, and Maher Nouira finished fourth. Jamil Wakil, with trips, lost to Seiji and took 3rd place. In the heads-up against Van Hoof, Seiji played a confident game, becoming the EPT Prague Mystery Bounty champion.