PokerStars Zoom-Poker Games
Do you want to be at the poker tables more often but spend less time? Then there is no better option for you than the PokerStars Zoom-Poker games. Since the spring of this year, the room has been holding a promotion, participating in which you have the opportunity to get three times more points. It is enough just to create a pool in Omaha and Hold'em at certain limits.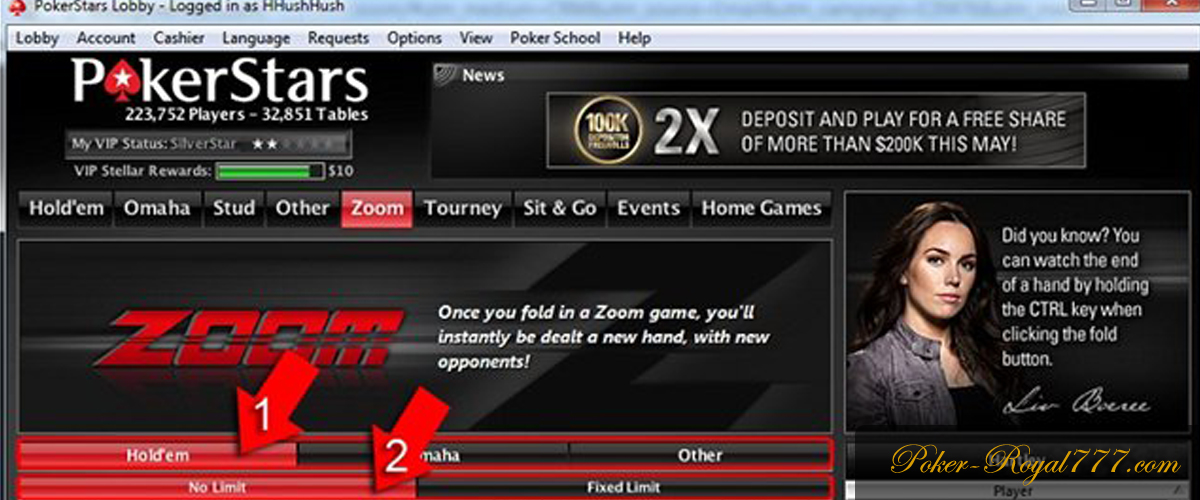 PokerStars Zoom-Poker Games: What is it?
First of all, it seems that we need to tell you about what the PokerStars Zoom-Poker games are briefly. Their main feature is that in each hand, the participant meets new opponents. Just fold, and you will immediately find yourself in a new company. PokerStars also allows you to use the "Quick Fold" function.
In order to find cash games and cash tournaments for Zoom-poker, everyone needs to go to the PokerStars official website. If you are using the stationary version, then find the "Zoom" tab and click "Join". For beginners, the organizers of this type of poker advise you to start playing on the same table. In general, experienced poker players are able to be involved on four tables simultaneously.
PokerStars Zoom-Poker Games: special features of the promotion
To participate in the PokerStars bonus program, you need to participate in Zoom games of either Omaha 6-max or Hold'em 6-max (in both cases — up to $ 5/10 blinds inclusive).
If there are less than ten players at the table, then you get triple bonus points (3 for $0.01 rake) for an unlimited time. The player has the opportunity to collect 900 Stars Rewards points per session at most. When the number of your opponents becomes larger, this function is available for 10 minutes. The conditions for receiving the bonus during this time remain the same.
If you want to receive Stars Rewards points, you need to be registered in this program. Note that the transfer or exchange of earned points in PokerStars is excluded. Players can only rely on their own strength.