PokerStars will hold an EPT in London
EPT London is one of the classic stops on tour, which returns to the British capital for the first time in 8 years. London has been the scene of epic battles that have gone down in poker history, and the EPT organized by PokerStars is part of the Triple Crown. PokerStars will hold an EPT in London from October 18 to 28.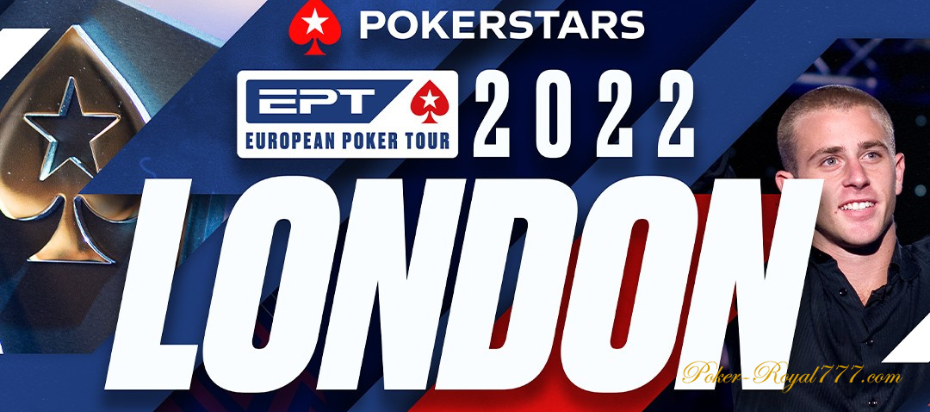 Before the EPT series, the UKIPT festival will be held in London, so there is a tournament for players of any level at Hilton Park Lane. The central event of the London series will be the main event, starting on October 22. In addition to it, several other exciting tournaments will be held within ten days, including a couple of Mystery Bounty, high rollers, and a Platinum Pass will also be played.
Paying for tournaments in cash will not be possible, so players will have to find an alternative payment option. Detailed information about payment methods is available on PokerStars.
The last time the European Poker Tour was held in London was in 2014, but before that, tournaments were held here almost annually. This is not surprising since the city is one of the most famous and lively on the planet. A native of London is Victoria Coren, who won her first EPT London title in 2006 and earned 634,250 USD. After 8 years, Coren repeated the achievement, though not in London, but in San Remo. This time she managed to earn 657,780 USD. At the moment, Coren is the only player who has two EPT titles to her credit.
Attendance should be high
As already noted, EPT London was held for the last time in 2014. The main event of the championship attracted 675 entries, and the prize fund was 2.6 million pounds. The cost of participation was equal to 4,250 pounds.
This year, attendance should be high after all restrictions have been lifted. In August, the EPT Barcelona Championship was held, which turned out to be very successful. In total, more than 60 million euros were played in this series, and the main event raised more than 11 million. The champion of the main event was Giuliano Bendinelli, who defeated Jimmy Guerrero in the heads-up and received 1,535,867 euros.
This year, a new Mystery Bounty tournament will appear in the EPT London schedule. Mystery Bounty starts on October 24 with a buy-in of 3,000 pounds, in which a Platinum Pass will be raffled off. This pass will allow you to play in the main event of PSPC. The pass holder will be paid for accommodation in a five-star hotel and will be given money for personal expenses.
Another exciting event of the series will be a women's tournament with a buy-in of 330 pounds, which is scheduled to take place on October 21. As for UKIPT, which will end right before the start of EPT London, the central event of this series will begin on October 18. The buy-in of the tournament is equal to 1,100 pounds.