PokerStars and Paddy Power will provide satellites for the Irish Open 2023
Two giants, PokerStars and Paddy Power, run by Flutter Entertainment, have teamed up to sponsor the Irish Poker Open 2023 series. This championship will be held in the capital of Ireland from April 3 to April 10. PokerStars and Paddy Power will provide satellites for the Irish Open 2023.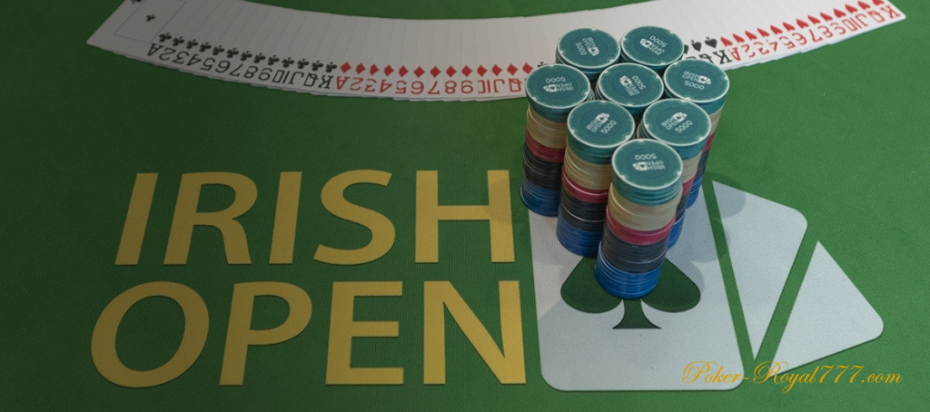 As part of the sponsorship deal, PokerStars and Paddy Power will run online satellites, focusing on the Irish Open main event with a buy-in of 1,050 EUR and a prize fund of 1 million EUR. Since players can now qualify for PokerStars and Paddy Power Poker, there is every chance that the main event of the Irish Open 2023 will be the largest ever.
Irish Poker Open Directors Paul O'Reilly and JP McCann are pleased that players now have two poker sites where they can try to win tournament tickets. While Paddy Power mainly focuses on the UK and Ireland, PokerStars will focus on players from all other countries.
"We are very proud to announce PokerStars and Paddy Power as the official sponsors of the Irish Poker Open. We are looking forward to hosting another grand championship and welcoming new players from all over the world. We have interesting plans for the development of the Irish Poker Open, the longest-running poker series in Europe. We believe that PokerStars and Paddy Power, as our sponsors, fit perfectly with our growth plan. This should only benefit the players," the Irish Poker Open statement says.
In addition to 39 live events, PokerStars plans to host the Irish Open 2023 online series. The company promised to publish the dates and all details of online tournaments soon.
Previous champions
Dozens of famous poker players participated in the series at different times. The previous champions of the series became famous not only in this series but also worldwide. One of these people is the current winner of the main event, Steve O'Dwyer, who this year beat 2,038 rivals and earned 318,700 EUR.
For the first time, this series was held back in 1980. Colette Doherty won the main event of that series. She later became a two-time series champion. The following players have two titles each:
Noel Furlong
Mickey Finn
Liam Flood
Joe Beevers, Neil Channing, Ian Simpson, and Griffin Benger have also become champions in different years. The series was held online for two years in a row (2020, 2021) due to the pandemic. This year's series ran from April 11 to April 18.