PokerGO banned Imsirovic and Schindler from all tour championships
Jake Schindler and Ali Imsirovic were coldly received in the summer tournaments after they were accused of fraud. The accusations range from collusion to the use of real-time assistance (RTA). As far as it was known earlier, both players were banned on GGPoker. Despite rumors that both players were suspended from participating in EPT tournaments (there was no official announcement), Schindler and Imsirovic played quietly in other championships, appearing in the WSOP series.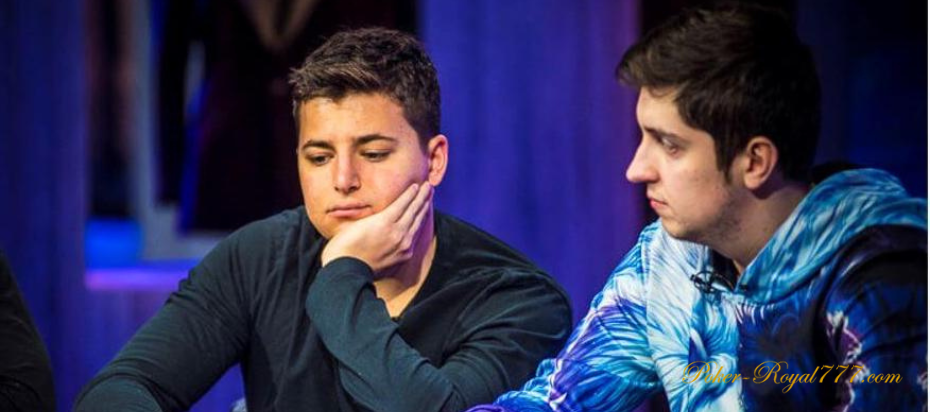 Imsirovic played well in the main event of the series, and Schindler won a gold bracelet. All this time, the players listened to the accusations and were subjected to various attacks by other poker players. On Thursday, PokerGO banned Imsirovic and Schindler from all the tour championships. The suspensions will last at least until the end of the 2022 season, after which a review will take place at which each of them will be able to appeal and return to the game.
"PGT strives to keep up the standards of honesty and emphasizes the need for proper behavior to ensure the safety of its poker players and events," the operator said in a statement.
Both players were removed from the PokerGO Tour table. It was Imsirovic who took first place in the ranking last year, winning 14 titles and having been in 30 finals. During that year, the Bosnian-born American managed to earn almost 6 million USD. This year Ali also claimed the title, winning a total of 3.5 million USD.
As for Schindler, only in the Super High Roller Bowl event he received 3.2 million USD for the victory, and there was also the WSOP series, where he earned a total of 2.2 million USD. The American also participated in the race for the PGT title. With the ban of Schindler and Imsirovic, the chances of winning the race increased for Phil Ivey and Stephen Chidwick, each of whom managed to earn 5.7 million USD this year.
Schindler and Imsirovic didn't say a word
The Poker Masters Championship, which is taking place right now in Las Vegas, will be the first tournament where players will be banned from appearing. The championship includes tournaments with buy-ins from 10 to 50 thousand. Most likely, after this series, there will be changes in the PokerGO Tour table.
Interestingly, there is not a word in the PokerGO Tour statement about Bryn Kenney, who was also accused of fraud this year. In a podcast with Doug Polk in spring, Martin Zamani accused his former mentor of many things. Of the three accused of foul play, Kenney was the only one who somehow tried to justify himself. He confessed to frivolous violations but strongly denied collusion and ghosting. Schindler and Imsirovich didn't say a word.
Recently, Kenney was spotted playing online again, which may mean that the ban was cancelled. Kenney himself stated that he had never been banned from GGPoker. A few months ago, GGPoker announced that they had created a blacklist that included dozens of poker players, but the platform did not reveal any names.