Phil Hellmuth's poker room opened in Texas
This spring, Phil Hellmuth's poker room opened in Texas, which bears the name Champions Club Texas and is located in a prestigious area of Houston. In honor of the opening, small tournaments were held recently, in which, in addition to Hellmuth, Shaunn Deeb, Justin Young, Johnnie Moreno and Dan Cates took part.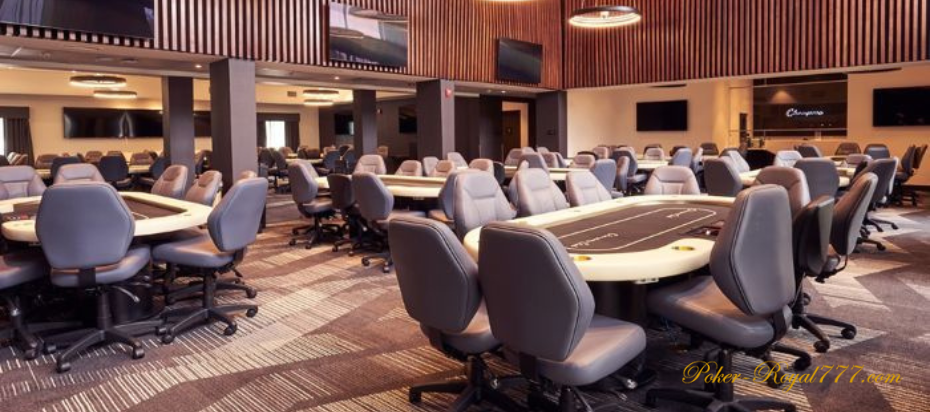 The president of the poker room, Isaac Trumbo, announced that the institution officially opened on April 26. The room is located in a room that used to be a hotel called the Hampton Inn. In Texas, most poker clubs are located in shopping malls or in buildings where players have nowhere to spend the night. They are not attached to hotels, which is inconvenient for nonresident players. Now there is an institution with a hotel in the state.
Trumbo reported that there was a poker room in Houston, but it was poorly located and it was difficult for players to get to it. The new facility is located in Houston's popular Asiatown neighborhood.
Both tournaments and cash games will be held in the hall with 20 tables. In the future, according to Trumbo, a major poker series is planned, and daily tournaments will be available very soon. Players can also enjoy a juicy steak at the on-site restaurant.
Initially, Champions Club was planned to open in Dallas
Hellmuth is not the only owner of the establishment. His partner is a poker legend Dewey Tomko. Trumbo said that the goal of the poker room is to "raise the level of poker in Texas." The institution has no plans to violate the laws that are harsh in relation to poker in Texas. In the state, it is illegal to charge a rake, so the rooms have found alternative payment methods.
Hellmuth and Tomko's main competitors are Doug Polk (The Lodge) and Ryan Crow (Texas Card House). Trumbo called Polk and Crow like-minded people who will help lobby poker in the state. There are several influential politicians in Texas who want to get rid of poker, but Trumbo plans to come forward with his competitors with a proposal to change the law that regulates poker.
Initially, Champions Club was planned to open in Dallas, but there were problems with the location, and it was decided to move it to Houston. According to Trumbo, Hellmuth has not given up on the idea of opening a room in Dallas, he will just do it later. At the moment, the legendary player is focused on turning Champions Club into a first-class place to play poker.