Patrick Leonard spoke about the popular online series PartyPoker Millions
It's been over two months since Patrick Leonard won his first WSOP bracelet in a team event with Espen Jørstad and earned about $75,000. The Briton did not stop there and is now participating in PartyPoker Millions. Since many championships are held in September, it is unlikely that the PartyPoker ambassador will limit himself to this series only. Recently, the Briton gave an interview. Patrick Leonard spoke about the popular online series PartyPoker Millions.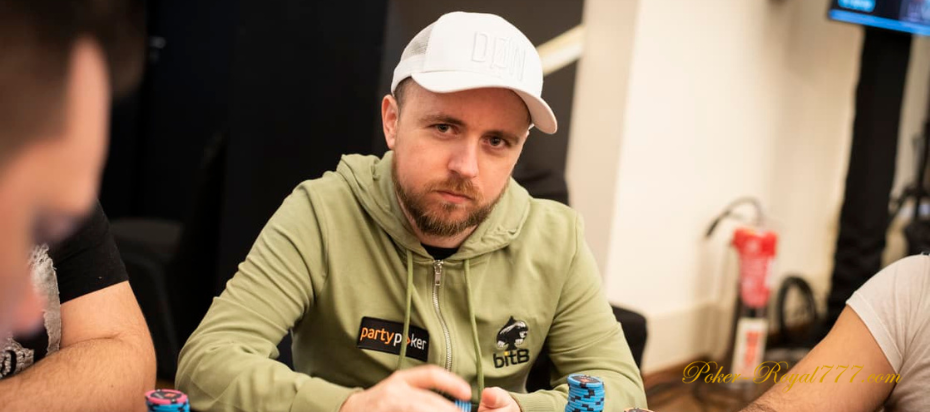 In an interview with PokerNews, the player talked about what PartyPoker Millions is looking forward to, about NFT, and how many stories he will do daily on Instagram.
Obviously, live poker is back, but are talented players like you waiting for big events like Millions Online?
— Absolutely. This is the best time of the year for grinders like me. Most likely, I will play every single day until September 27. I have been looking forward to this moment for several months now, and now I will be able to play in tournaments with great guarantees.
How carefully do you plan to participate in tournaments and aim for specific events, or is it about playing everything in a row and doing your best in all championships?
— To be honest, I don't aim for any specific events. I wake up, go online, and just register. I just love poker and can enjoy a $109 buy-in tournament as much as a $1,000 event.
The Millions brand, both in live poker and online, has become very recognizable among players. Why do you think this happened? What can people expect if they want to play in one of the Millions Online events?
— PartyPoker hosts many series throughout the year, but I think MILLIONS is the most prestigious. It is gaining a reputation as a fantastic series thanks to the prize money and opportunities offered to all players. If this continues for years, I hope the series will become the most recognizable worldwide.
Players can count on a significant guarantee of the largest PartyPoker tournament, in which $2,000,000 will be played. The series gives an excellent chance to all players thanks to satellites, the cost of which starts from 0.01 dollars, which is an advantage.
Leonard is participating in the PartyPoker Millions main event
After that, the British player was asked if he would cover the events that took place and what he thought about NFT. Leonard turned out to be a big fan of modern technology.
What are your plans for the series? Will there be a lot of information on social networks? Won't you miss Sunday?
— I usually do about 30 stories a day. I will play for about 30 days in a row, so 30 is the optimal number.
Please tell us about this year's NFT draw from PartyPoker. Are you a fan of technology?
— I'm a big fan and really excited about the technology and where it could potentially lead. 52 exclusive NFTs will be played, which can be won through tournaments or social media platforms. In addition, you can win four passes, each costing $5,000.
Patrick Leonard is participating in the PartyPoker Millions main event, which began on September 4. Until September 27, players have the opportunity to deposit $3,200 and compete for the grand prize. The final table will be played on September 27.