Nick Maimone won 114,000 USD at GGPoker
As usual, many exciting events were held at GGPoker (PokerOK) over the weekend, attracting the best grinders from all over the world. These days were successfully spent by Nick Maimone, who became champions of two contests at once. Nick Maimone won 114000 USD at GGPoker, becoming the first in the $1050 Main Event HR and $1,500 Sunday Saver High Roller Hyper Turbo.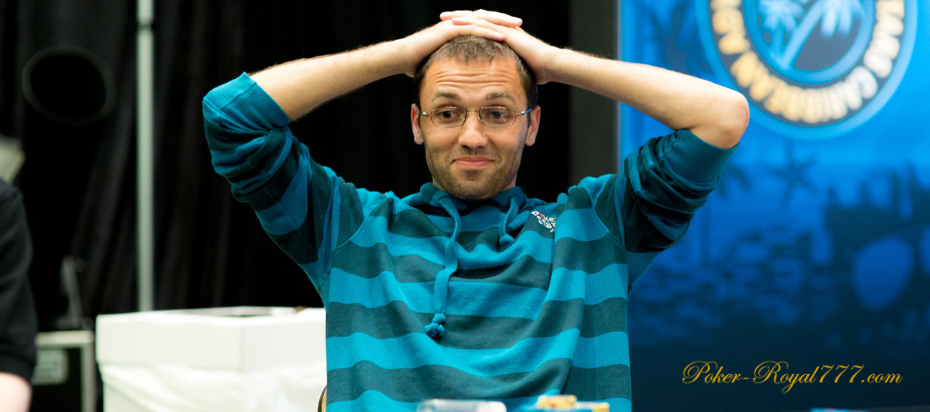 Sunday Main Event, with a buy-in of 1050 USD, attracted 427 gamblers with a money pool of 427,000 USD. All finalists, except one, earned at least 10000 USD. The 9th place was taken by the Chinese Iaobanfish, who earned 8033 USD. Ravid Garbi, Roman Hrabec, Super Liar, Dorel Eldabakch and Loris51 were eliminated next. Russian Sergey Denisov got into the top three.
Nick Maimone — 80 332 USD
Mr_Jiben — 60 240
Sergey Denisov — 45,174
Loris51 — 33 875
Dorel Eldabach — 25,403
Super Liar — 19 049
Roman Hrabec — 14 285
Ravid Garbi — 10,712
Iaobanfish — 8033
In the heads-up, Nick Maimone fought with the Austrian Mr_Jiben. Maimone turned out to be stronger and took 80332 USD. Mr_Jiben became a runner-up and earned 60,240 USD. Later, Canadian also won a tournament for 1500 USD, in which 86 entries were registered. He received 34,090 USD for the victory.
Chris Klodnicki took first place in the GGmasters Bounty Winter
The Canadian was not the only one to win at GGPoker. Chris Klodnicki took first place in the GGmasters Bounty Winter Freezeout with a buy-in of 320 USD. 1421 players participated here, making the prize pool $422037. Klodnicki received a 40,590 USD award, which was twice the earnings of the girafgringo7 runner-up, who took $19100. Cardplayers such as Luis "Xapilskinha" Garla, Tyler "Stakekings" Hancock and Patricia "PatriciaLD" Deri made it to the final table but failed to become winners.
Chris Klodnicki — 40,590 USD
girafgringo7 — 19 100
Patricia "PatriciaLD" Deri — 14,271
Kaz1m — 14 405
Tyler "Stakekings" Hancock — 10 556
Luis "Xapilskinha" Garla — 7510
trapmore — 9221
drope — 8177
GreenEgg123 — 5071
Brazilian Luis "LuisRRRRR" Silva received the greatest rewards of the past weekend, not considering the WSOP Circuit stages. He became the $1,050 GGMasters High Roller triumphant with $100331. The Brazilian poker player managed to beat 716 rivals for the title. Joachim Haraldstad, who won $525 Bounty Hunters HR ME and received $97,638, got several thousand dollars less.