Michael Rodrigues won the first ever WSOP Badugi tournament
This year, the organizers of the World Series of Poker have added several new events to the schedule, one of which was the Badugi tournament. The entrance price was set at 1,500 USD. On June 10, Portuguese Michael Rodrigues won the first ever WSOP Badugi tournament and earned 144,678 USD. A total of 516 players took part in the event.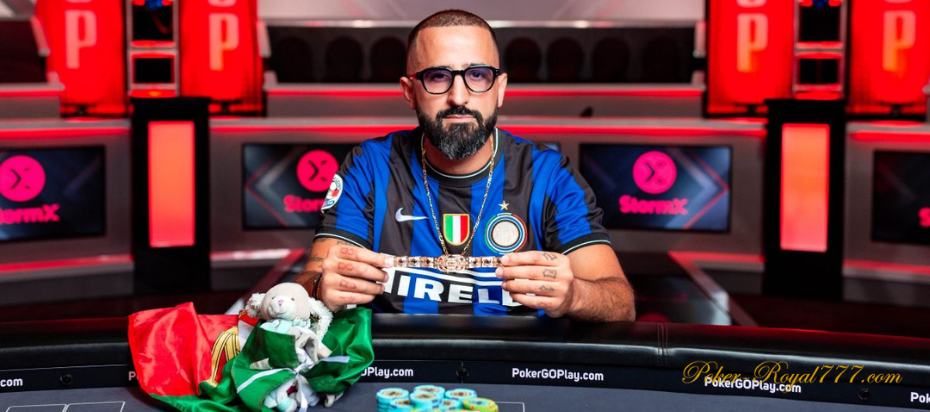 This is not just Rodrigues's first win at the WSOP, but also his first victory offline. This year, the player was close to the trophy when he took second place in one of the EPT Paris events and earned 76,605 USD. Now the earnings of a Portuguese player offline are almost 450,000 USD. He was also credited with 840 CardPlayer rating points for the victory, and he entered the top 200.
In general, Badugi has been played in various WSOP events for a long time, but a separate tournament in this discipline has not yet been held. Basically, the game was presented in Dealer's Choice events.
The tournament was planned to be held for three days, but in the end an additional game day was required.
Li and Rodrigues played in the heads-up
Several famous players did not make it to the final day of the tournament. We are talking about Terrence Chan (12th place), Jon Turner (11th), two-time bracelet winner David Baker and bracelet holders Owais Ahmed (6th) and Danny Tang (5th).
Only three players remained when the game was stopped at 2:30 a.m. on June 10. At that time, the chip leader was the Chinese player Yungui Li, and Rodrigues was the second. Ukrainian Serhii Popovych had the least chips.
After returning to the table, the battle lasted only a little more than an hour. About 30 minutes after the start, Popovych was eliminated. He bet his last chips against a three-card Baduga 5-3-A of Li, which meant that Popovych needed a card of diamonds for a four-card Baduga. As a result, he received the second card of spades and lost with 7-5-4. Popovych earned 58,879 USD.
Michael Rodrigues — 144,678 USD
Yungui Li — 89,415 USD
Serhii Popovych — 59,879 USD
Matt Vengrin — 40,996 USD
Danny Tang — 28,710 USD
Owais Ahmed — 20,577 USD
Li and Rodrigues played in the heads-up. The first held a stack of 7,250,000 chips, the second had 5,650,000 chips. In one of the early hands, Rodrigues saw through the opponent's bluff and came forward. In the final hand, Rodrigues had a mismatched 7-4-3-A hand, while the Chinese player collected only a three-card Badugi 6-5-A. The fourth card for Li was the King, which meant that he lost. Li became a runner-up and earned 89,415 USD.