Maxx Coleman, Matthew Paoletti, and Michael Mercaldo won the WSOP Online Bracelets
To date, 23 bracelets out of 33 have been played among American players. 10,371 players participated in the prize competition, and more than 6.7 million USD were paid. Maxx Coleman, Matthew Paoletti, and Michael Mercaldo won the WSOP Online Bracelets, winning the series' 21st, 22nd, and 23rd events. They earned 46,666 USD, 61,070 USD and 68,005 USD respectively.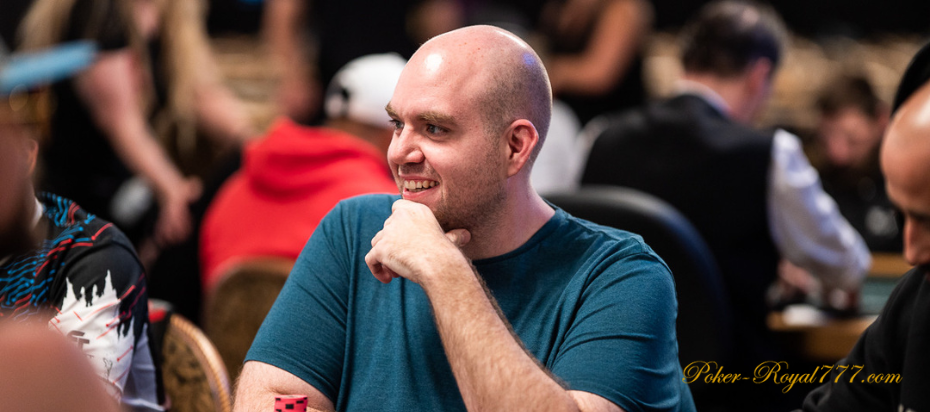 The 21st event of the series, called $600 NLH 6-max, was won by Maxx Coleman, who became a two-time gold bracelet winner. He managed to beat 447 players who competed for a prize pool of 241,920 USD. Coleman dealt with all rivals and replenished the bankroll for 46,666 USD.
Max Coleman — 46,666 USD
Bryan Piccioli — 33,772 USD
Jeff Platt — 24,579 USD
"dividivi" — 17,805 USD
Finian Anuforo — 12,966 USD
Ryan Leng — 9,580 USD
Coleman won his first bracelet this year, becoming the champion in one of the summer events of the series worth 1,500 USD. For the first place, the American received 127,809 USD. But this is not the biggest win in his career. In 2015, Coleman won The River Poker Series main event and earned 775,000 USD. Throughout his life, the player won 2.8 million USD.
A lot of experienced players have reached the prize zone
The $500 No-Limit Hold'em Big 500 tournament recorded 462 entries, creating a prize pool of 333,900 USD. This money was shared by the 72 best players of the event. Matthew Paoletti took the largest part of the fund — 61,070 USD. In the heads-up, he beat the recent owner of the bracelet, Jesse Lonis. At the moment, Paoletti's career earnings are equal to 264,000 USD.
Matthew Paoletti — 61,070 USD
Jesse Lonis — 44,275 USD
Taylor Black — 32,088 USD
Brett Apter — 23,440 USD
Jonathan Dokler — 17,263 USD
Will Clarke — 12,688 USD
Bruce Yamron — 9,383 USD
Spencer Sahl — 6,979 USD
Donald Himpele — 5,209 USD
His biggest money (101,700 USD) Paoletti won in this year's WSOP main event, taking 76th place. In 2017, Paoletti became the owner of the WSOPC ring. In addition to Paoletti, three bracelet holders sat at the final table: the above mentioned Lonis, as well as Jonathan Dokler and Brett Apter. Famous players include WPT main event champion, Taylor Black.
Michael Mercaldo won the final event to date. He managed to become the first in the $1,500 NLH freezeout event. 244 entries were registered in this event, and the prize money was 335,500 USD. Mercaldo won his second bracelet and 68,005 USD. Mercaldo won the first bracelet in last year's WSOP series, which was held online. Then he became the champion of the event with a buy-in of 777 USD and received 123,574 USD. In total, Mercaldo won 457,000 USD during his career.
Michael Mercaldo — 68,005 USD
Joseph Walters — 49,150 USD
Evan Sandberg — 35,730 USD
Matthew Wantman — 25,867 USD
Will Clarke — 18,754 USD
Orson Young — 13,688 USD
Austin Roberts — 9,997 USD
Jesse Yaginuma — 7,347 USD
Toby Lewis — 5,401 USD
A lot of experienced players have reached the prize zone. Among them were Alex Foxen (27th), Jeff Platt (20th), EPT champion and Aussie Millions main event winner Toby Lewis (9th), recent bracelet winner Jesse Yaginuma (8th), WPT champion Orson Young (6th) and Matthew Wantman (4th).