Marius Oprea won the Road To PSPC
The Bahamas will host the Poker Stars Players Championship (PSPC) tournament with a buy-in of 25,000 USD from January 30 to February 3. This event will be part of the PokerStars Caribbean Adventure series (January 22-February 3). So, a Platinum Pass worth 30,000 USD was played for this PSPC contest during the year. This pass pays not only buy-in but also personal expenses and accommodation.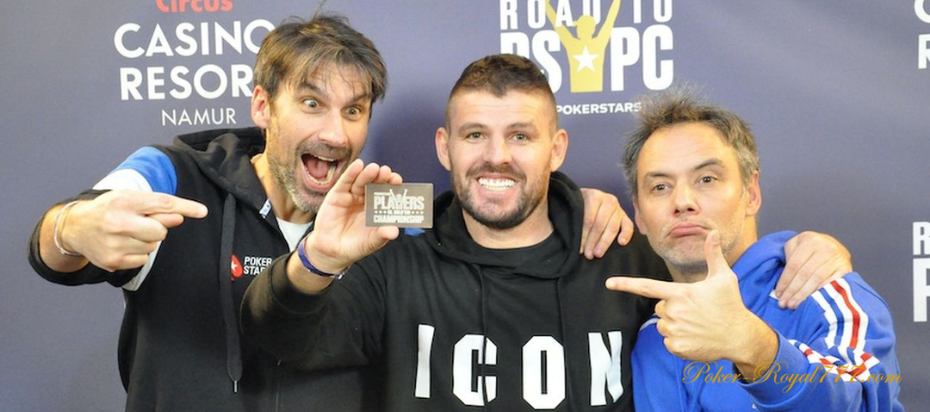 One of these passes was played in the Belgian institution Club Circus Namur, which hosted the Road To PSPC. After four days of active play, Romanian Marius Oprea won the Road To PSPC, earning a Platinum pass and decent prize money — 120,000 euros. He managed to beat 2,760 rivals.
Marius Oprea (Romania) — 120,000 Euros + Platinum pass
Carlo Pinto (Luxembourg) — 90,000
Taner Ayhan (Netherlands) — 58,422
Francois Grossmann (Belgium) — 44,938
Christophe Colantoni (France) — 34,570
Joao De Suzay (Luxembourg) 26,588
Rashid Sekai (France) — 20,450
Gaetano Moreci (Belgium) — 15,732
Vincent Touille (France) — 12,100
In the heads-up, Oprea defeated Carlo Pinto in just three hands. The Romanian gambler earned the biggest prizes in his career. According to The Hendon Mob, his earnings in live poker up to this day amounted to 1239 USD. The dealer of a Luxembourg casino Taner Ayhan took third place. He also showed the best result in his career, earning 58,422 euros. Frenchman Christophe Colantoni, who started the final table as a chipleader, took fifth place and received 34,570 euros.
One of the most recent Platinum Passes was played in Belgium
Vincent Tuil earned 12,100 euros and was the first to leave the final table. Then Oprea called in response to Gaetano Moreci's all-in, having just one BB more. Opre had A-10, Morech had A-J. Oprea managed to get out of a difficult situation thanks to a dozen on one of the streets. Rashid Sekai, Christophe Colantoni and Francois Grossman were also included in the list of Opre victims.
After Carlo Pinto dealt with Taner Ayhan (3rd place), the players decided to make a deal. After the deal was made, the game lasted quite a bit. Pinto put his last 15 big blinds with pocket sixes, and Oprea had K-10s. A pair of sixes could not resist, and Oprea became the champion of the Road to PSPC. So one of the most recent Platinum Passes was played in Belgium.
The Mystery Bounty was also among the exciting matches taking place in the series. The champion of this event was the French poker player Claude Mamalepo, who earned 34,034 euros (excluding bounty). In the heads-up, he made a deal with Dovideo Monaco.