Lon McEachern won the first WSOPC ring in his career
Legendary World Series of Poker commentator  Lon McEachern won the first WSOPC ring in his career on January 12. The American managed to bypass 180 people in the WSOPC 2023 Thunder Valley event, the buy-in of which was $ 400. It is worth noting that the tournament had an age limit of 50+. McEachern received the first-place award of USD 15,008.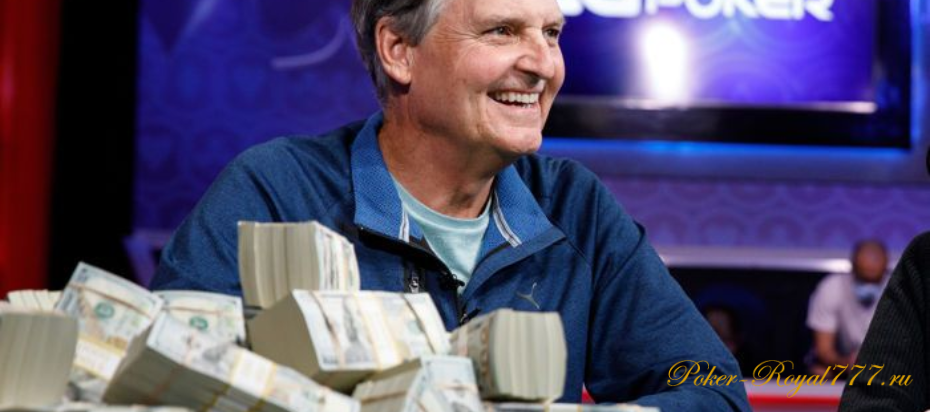 He has been one of the voices of the WSOP for 2 decades, along with another TV host, a nominee for inclusion in the Poker Hall of Fame, and longtime colleague Norman Chad. Both presenters took part in poker, and one of Chad's notable achievements can be noted the finals of the Omaha pot limit event in 2012 in the WSOP series. However, McEachern won the title first.
Late in the evening on January 12, McEachern won the first title and joked about Chad in an interview: "Norman Chad has nothing like that. That's all I had to say."
"It wasn't difficult. The tables were great. There is always a great atmosphere at the Senior Event. There were several huge hands at the final table. I put everything on the flop against the guy who has been my nemesis all day. He was a chipleader most of the day. I had diamonds A-K, and he had pocket fours. An ace and two diamond cards fell out on the flop, then I got another diamond card and took 95% of his stack. It really helped me," McEachern said.
Lon McEachern and Calvin Norman stayed in the heads-up
McEachern started the final table from the fifth chip count position but quickly managed to rise to the top. Ron Henry (1110 USD), Paul Richardson (1516 USD), Jena Venturini (1935 USD), Gregory Agren (2530 USD), Nathan Fitzgerald (3835 USD), Anthony Banuelos (4633 USD) and Michael Peters (6485 USD) alternately left the finals.
Lon McEachern — 15 008 USD
Calvin Norman — 9,276
Michael Peters — 6485
Anthony Banuelos — 4633
Nathan Fitzgerald — 3835
Greg Agren — 2530
Gena Venturini — 1935
Paul Richardson — 1516
Ron Henry — 1110
Lon McEachern and Calvin Norman stayed in the heads-up. The first had 1,600,000 chips at his disposal, and the second had 2,000,000. McEachern seized the advantage and then developed it. In the final hand, Norman went all-in with A-4 and came across an opponent's A-8. J-9-5-2 appeared on the board. However, none of the players improved, and McEachern became the tournament champion.
According to The Hendon Mob portal, McEachern won 75,549 USD in live poker. His colleague Norman Chad has career earnings of 96,973 USD.