Lin Chen is the new GUKPT Blackpool main event champion
On March 28, it became known that Lin Chen is the new GUKPT Blackpool main event champion. In the fight for the title of the prestigious British series, Chen beat 304 opponents, and the game ended with a three-way deal. For the victory, the player received 65,310 pounds. Gregory King (57,855 pounds) and Peter Charalambous (53,915 pounds) also participated in the deal.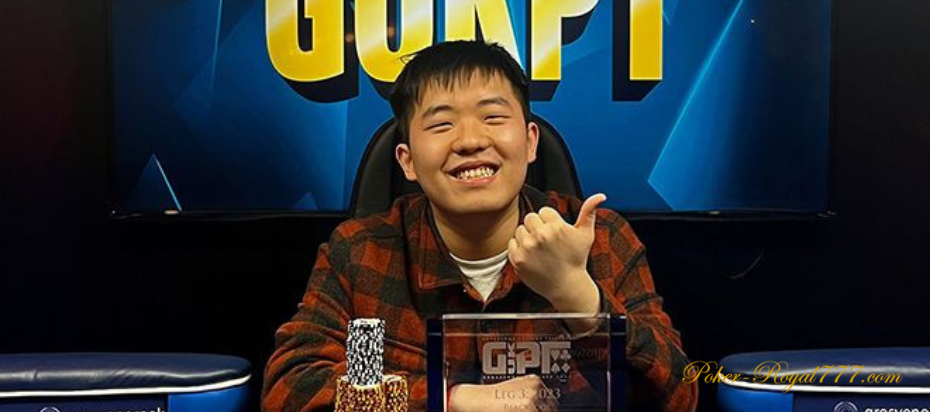 Among those who made it to the prize zone, but did not make it to the final table, were Jamie O'Connor, Richard Ashby, Renee Xie, Tim Slater, the legendary Ali Mallu, Brandon Sheils, and final table bubble boy Ben Jackson. 9 poker players made it to the final.
Michael Howard fought for the GUKPT main event title for the second time in his career, but failed again, taking 9th place. Howard's pocket jacks lost to a pair of Gregory King's queens. In 2014, Howard became the runner-up of GUKPT Leeds.
The 8th place went to local player Will McMurray, who finished second in the same tournament in 2010 and fifth in 2019. He lost a significant stack by losing a coinflip to Peter Charalambous. The last four-digit prize money was earned by Min Ji, who put the remaining 18 blinds with A-10 against Gregory King's A-J. The jack on the flop was enough to send Ji home.
The 6th place was taken by Leo Worthington-Leese, who finished tenth at the recent GUKPT UK Open tournament with a guarantee of 1 million pounds. Worthington-Leese put 17 BB with Q-J against a pair of queens of Charalambous. The queens stood up, and the Briton dropped out. Iman Sarkeshik received 15,140 pounds for the 5th place, which is his best result in his career. With the A-10, Sarkeshik lost to Steve Warburton, who had pocket queens.
ICM division
Steve Warburton's offline earnings were 2.4 million USD partly due to his second place at EPT Barcelona 2015. The Briton replenished the bankroll by another 22,870 pounds, taking 4th place on GUKPT Blackpool. Before the last hand, Warburton had only 8 blinds, which he then lost to Chen.
Immediately after Warburton's departure, the remaining three players decided to discuss a deal. The ICM division resulted in Charalambous taking 3rd place and receiving 53,915 pounds, King taking 2nd place and taking 57,855 pounds, and Chen becoming the GUKPT Blackpool champion, receiving an award of 65,310 pounds.
Lin Chen — 65,310 pounds
Gregory King — 57,855 pounds
Peter Charalambous — 53,915 pounds
Steve Warburton — 22,870 pounds
Iman Sarkeshik — 15,140 pounds
Leo Worthington-Liz — 11,270 pounds
Min Ji — 8,370 pounds
Will McMurray — 6,930 pounds
Michael Howard — 5,960 pounds
The next stage of GUKPT will be held from May 3 to 15 in Edinburgh. Last year GUKPT Edinburgh was won by Gary Armstrong, who earned 57,770 pounds. In the heads-up, Armstrong made a deal with Cameron Williamson (53,000 pounds).