Karl Guiness won the main event of the GGPoker UKPC
In the English city of Nottingham, the main event of the GGPoker UKPC was held at the Dusk Till Down institution, in which 1148 players took part, and the tournament's buy-in was 560 pounds. Karl Guiness won the main event of the GGPoker UKPC and earned 84,875 pounds. In a long heads-up, Guiness was stronger than Elliot Crowder.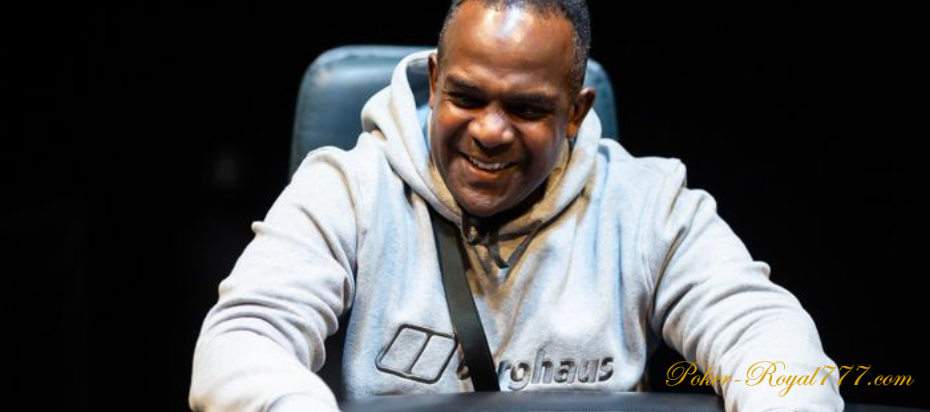 Guiness started the second day of the tournament with a stack slightly above average, managed to beat 169 opponents, and ended up at the very top of the chip count before the final table. Players such as Chris Da Silva, Adam Maxwell, and Waheed Ashraf left the game at the very beginning of the day. Andrew Wilson was ready to make another deep pass in a tournament with a large field, and he succeeded, but the player did not reach the final table. Wilson lost to the future champion with his pocket kings.
Kathleen Padovani was the last girl left on the final day of the event. As the finale approached, Padovani's stack became shorter and shorter. In the end, Guiness finished her off.
In the heads-up, Guiness stayed with Elliot Crowder
The future champion started the final, having a decent gap from his rivals, which he kept until the very end. Italian Vincenzo Lupoli was eliminated first, with A-Q losing to Ashley Timms' pocket queens. After that, Guiness dealt first with John Adderley, and then with Algernon Buchanan. Then Thomas High went home.
The next victim of Guiness was Timms when his K-7 could not beat his opponent's A-10. Sandeep Shah had a comfortable stack, but not in the battle with Guiness. Guiness went all-in on the river, Shah made a call, but his set could not defeat his opponent's straight. Guiness didn't stop there and knocked out Chris Wood as well.
Karl Guiness (UK) — 84,875 pounds
Elliot Crowder (UK) — 70,125 pounds
Chris Wood (UK) — 41,780 pounds
Sandeep Shah (UK) — 30,000 pounds
Ashley Timms (UK) — 22,000 pounds
Thomas High (UK) — 15,000 pounds
Algernon Buchanan (UK) — 10,000 pounds
John Adderley (UK) — 7,000 pounds
Vincenzo Lupoli (Italy) — 5,000 pounds
In the heads-up, Guiness stayed with Elliot Crowder. The battle was long and tedious, but Guiness constantly won small pots from his opponent. In the end, Guiness' Q-J proved to be stronger than Crowder's 9-6. Guiness won his first title and received the biggest prizes in his career. Before this victory, his earnings in poker were about 75,000 pounds.
Elliot Crowder is not a professional player at all and got into the tournament, thanks to a freeroll. Crowder started playing poker not so long ago and works in the construction industry. For the second place, the player received 70,125 pounds.