Kahle Burns won 1.7 million USD in the Triton Series
On Friday, September 9, the next event of the Triton Mediterranean Poker Party series ended, participation in which cost each player 75,000 USD. 88 people decided to contribute this amount, creating a prize fund of 6,600,000 USD. Kahle Burns won 1.7 million USD in the Triton Series, taking first place. This is not the first significant victory in the player's career. He has previously won WSOP events twice.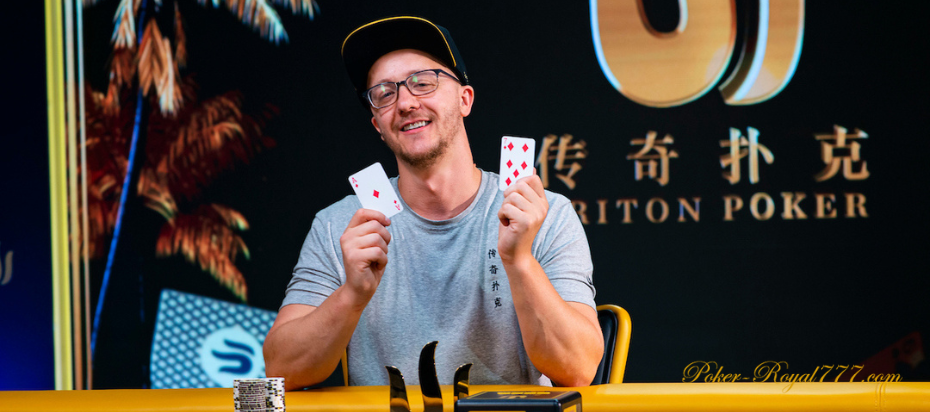 Burns wins a seven-figure sum for the third time in his career. In 2017, the Australian poker player took third place in Triton SHR and received 1,319,630 USD, and in 2020 became the Aussie Millions champion and took home 1,204,988 USD. Now his career earnings are equal to 14.3 million. The latest victory helped Burns secure second place in the ranking of the wealthiest players in Australia. He managed to break away from the winner of the main event of the WSOP 2005, Joe Hachem (12.4 million USD), but Michael Addamo (25.2 million USD) is still far away.
Kahle Burns — $1,730,000
Sam Greenwood — $1,210,000
Seth Davies — $815,000
Yuri Dzivielevski — $630,000
Talal Shakerchi — $510,000
Linus Loeliger — $400,000
Artem Vezhenkov — $315,000
Santhosh Suvarna — $245,000
In addition to the money and the title, Burns received rating points. He earned 816 POY points. This is the third tournament this year in which an Australian scores points. Earlier, he became the second in one of the EPT Barcelona events and the sixth in the Mediterranean Poker Party series. This year he managed to score 1,284 points and earn 2.4 million USD, thanks to which he is not far from the top 200 of the CardPlayer rating. He was also credited with 750 PokerGO Tour points.
Artem Vezhenkov stopped at the 7th line
6.6 million USD was shared by only thirteen participants of the event. Sean Perry was unlucky to become a bubble boy. Among the famous players in the prize zone were Laszlo Bujtas, Michael Soyza, Bruno Volkmann, and Jonathan Jaffe. After losing to Linus Loeliger, Santhosh Suvarna took 8th place and received 245,000 USD.
The famous Russian online player Artem Vezhenkov stopped at the 7th line and earned 315,000 USD, losing to Burns. Following this, Burns scored another knockout, sending Linus Loeliger home. Even though the Swiss made the first knockout at the final table, he did not manage to hold out for long. Loeliger received 400,000 USD.
Talal Shakerchi, who is not a professional player, could not beat Sam Greenwood and took fifth place. Shakerchi received 510,000 USD and increased his total earnings to 8.8 million USD. Brazilian Yuri Dzivielevski, who took 2nd place in the tournament for 30,000 USD a few days ago, this time became the 4th and received 750,000 USD. This year, the bracelet's owner has already played at the final table 11 times and earned 3.3 million USD.
WPT winner Seth Davies, who took 3rd place and earned 815,000 USD, also did not reach the heads-up. The American's career earnings rose to 16.4 million USD. In the heads-up, Burns had three times as many chips as Sam Greenwood. The Canadian slightly reduced the gap, but he did not manage to get ahead. Greenwood took 1,210,000 USD. Now his career prize money exceeds 26.7 million USD.