Jonathan Jaffe won the first PCA title
Another game day ended in the Bahamas, where the PokerStars Caribbean Adventure series is currently taking place. This time Jonathan Jaffe won the first PCA title in the event for 50,000 USD. For the first place, the American received 194,814 USD. The 25th tournament in the championship schedule lasted two days, even though the field was small.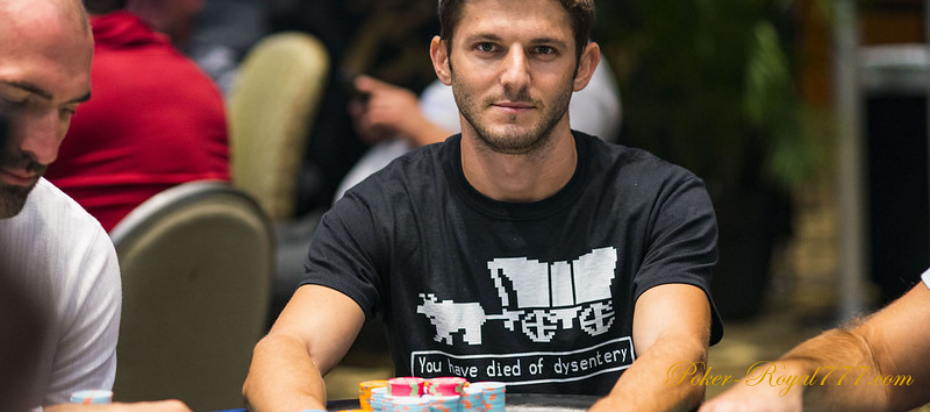 The event attracted 6 participants, and two of them made repeated entries. Because of this, there were 389,664 USD in the prize pool. The money was paid to the top three. Jaffe started the final day as a chip leader and ended it as a champion. When asked what it was like to win his first PCA title, he replied: "It's really great to finally win a trophy."
Now Jaffe appears less often in offline events. The American explained why: "Yes, I really haven't played much lately. I just focused mainly on coaching."
Orpen Kisacikoglu and Jonathan Jaffe played in the heads-up
Only six poker players played on day 2. The organizers expected that there would be more participants, but in the end, registration ended ahead of schedule after the departure of Stephen Chidwick. After losing most of the stack to Orpen Kisacikoglu, Chidwick made a bet with K-3, and Davies opposed him with K-10. No one improved, and Chidwick went home. The 5th place was taken by the Belarusian poker pro Mikita Badziakouski, who, with A-3s, lost to A-K of Davies.
After a couple of big hands, Jaffe became a chip player and began to control the table, putting pressure on short stacks. The bubble boy was Daniel Dvoress, with K-9 losing to Jaffe's A-7. The next victim of Jaffe was Davies, who decided to play with his pocket sevens after the opponent raised. Jaffe had K-5s, another king appeared on the flop, and Davies was eliminated.
Orpen Kisacikoglu and Jonathan Jaffe played in the heads-up. The game lasted only half a level when the Turkish player made a check-raise all-in on the turn with a straight and a flush draw, while the American had a pair of queens. The queen on the river left no chance for Kisacikoglu. The champion took 194,814 USD and the runner-up — 116,900 USD.
Jonathan Jaffe — 194,814 USD
Orpen Kisacikoglu — 116,900 USD
Seth Davies — 77,950 USD
After the tournament, the players hurried to take part in the next event, which cost 25,000 USD. Also, the decisive stage of the main event with a buy-in of 10,300 USD is now taking place. The most anticipated event of the festival, the PokerStars Players Championship worth 25,000 USD, is due to start soon.