Jim Collopy won the third WSOP bracelet
On June 9, at the final table of the 17th tournament, which was called 1,500 USD Omaha Hi-Lo 8 or Better, a real battle took place between Jim Collopy and Nik Kost. The heads-up battle took 4.5 hours, and the first one emerged victorious. Washington resident Jim Collopy won the third WSOP bracelet and earned 262,542 USD.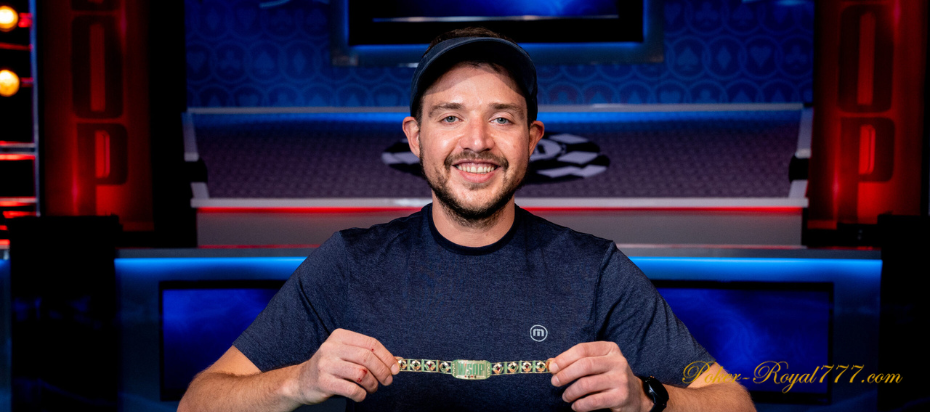 After the victory, Collopy said that he likes to play the hi-lo version of poker, and most of all he likes Omaha. So the victory was special for him. They asked him what it was like to win the third bracelet of the series, and he answered: "It's amazing that more than 1,000 people have gathered here to take part in this tournament, so winning such an event is special."
Collopy is no stranger to marathon heads-up battles because a few years ago he became a participant in one of the longest sessions in the history of the WSOP and became a champion. This is the first title of the American this year and the sixth final. In total, Jim earned almost 700,000 USD in 2023.
Final table
The tournament lasted three days, and 172 players got prizes. In the prize zone were such players as 3-time bracelet winner John Cernuto (22nd), bracelet winner Giuseppe Pantaleo (18th), bracelet winner and 8-time WSOP Circuit champion Kyle Cartwright (7th) and WSOP champion James Obst (5th). It is noteworthy that this is the first final table for Obst since 2018. The player left poker in order to play tennis professionally.
When the final table started, Nik Kost was the chip leader. As the heads-up approached, Jim Collopy increased the stack. Brian Kelley was the first to leave the final, and just a few hands after that Igor Zektser was eliminated. Then Kyle Cartwright left the game, who had a lot of outs against two pairs of James Obst, but the right card did not appear.
Jim Collopy — 262,542 USD
Nik Kost — 162,266 USD
Kyle Burnside — 117,404 USD
Qinghai Pan — 85,977 USD
James Obst — 63,737 USD
Aubrey Gilbert — 47,838 USD
Kyle Cartwright — 36,358 USD
Igor Zektser — 27,986 USD
Brian Kelley — 21,821 USD
Aubrey Gilbert took sixth place, and then James Obst fell at the hands of Collopy. Nik Kost knocked out Qinghai Pan (4th place), and the chip leader of the second day, Kyle Burnside, stopped at the third line. Collopy had a slight advantage over heads-up, and even though the battle lasted more than four hours, he was ahead all the time. Kost stated that playing with Collopy is incredibly difficult.
Right now, seven tournaments are taking place at the WSOP, including a brand new Gladiators of Poker tournament with a 300 USD buy-in and a 3 million USD guarantee, a 10,000 USD Limit Holdem Championship and a 50,000 USD high roller.