Jared Strauss won $7,777 Lucky 7s High Roller
On Tuesday, a major competition called $7777 Lucky 7s High Roller was held in the WSOP Online series. It was the 24th event of the series in which 72 gamblers made 16 re-entries. Thanks to 88 entries, we managed to collect a decent prize pool of 649,176 USD. Jared Strauss won $7,777 Lucky 7s High Roller after 9 hours of play. He received his first gold bracelet and got 181,796 USD.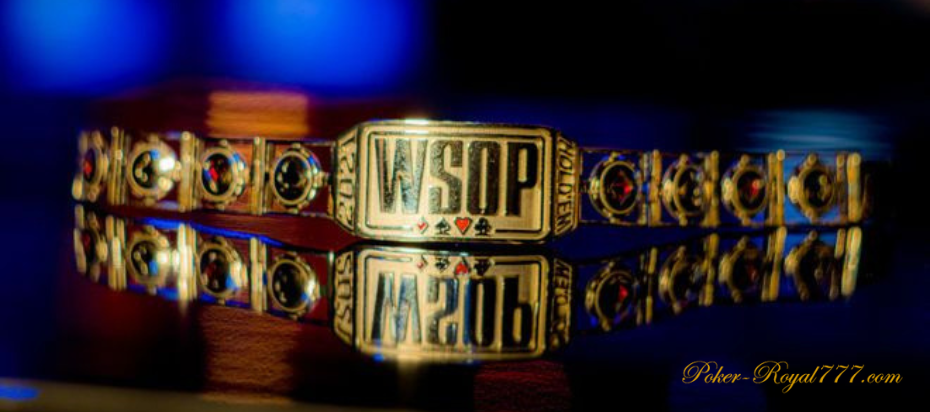 Strauss, who defeated Jeremy Osmus in the heads-up, was born in New York. On the basis of The Hendon Mob, his income in live contests exceed 40,000 USD. Poker player performs better online. Strauss constantly plays in WSOP online events and has reached some success there. The American finished fourth in the event for 500 USD and earned 45,959 USD in 2019, and he got into the prizes of the main contest, receiving another 26,568 USD a year later.
Jared Strauss — 181,769 USD
Jeremy Osmus — 121 395
Jason Gooch — 85,691
Michael Wang — 62 320
Craig Mason — 45,442
Stephen Song — 34,081
Nick Schulman — 27,589
Arian Stolt — 22,721
After the "bubble" burst, it took only half an hour to get to the final table with eight participants. The actions in the finale developed rapidly: Arian 4632647 went all-in with A-10 and ran into aka Jason "TheBigGift" Gooch. An ace appeared on one of the streets, and at the expense of the kicker, Gooch won the hand.
Jared Strauss and Jeremy Osmus remained in the heads-up
Nick CashUsKlay Shulman had a short stack, and on the flop with an 8-high, he placed a bet with a J-6 hand. Jared Strauss called with K-7. The players didn't improve on any of the streets, and Shulman went home. A few hands later, Stephen 8betfold Song went all-in with one-match A-3s, but ran into Osmus' pocket aces. Song failed to improve, and he stopped at 6th place.
Craig mrjanovich Mason found himself in a desperate situation when his pocket threes collided with Jason Gooch's A-9. An ace appeared on the flop, and Gooch was ahead. Neither the turn nor the river allowed Mason to improve, and he took 5th place.
The four remaining poker players played for a while until Michael Unbelievable Wang went all-in with A-10 and got a call from Gooch, who was holding K-J. Already on the flop, Gooch collected a nats flush, and Wang went home. Even though Gooch knocked out the last player, he was destined to stop a step away from the head-up. Strauss went all-in on the river, and Gooch made a call. Strauss's pair turned out to be older, and he stayed in the game.
Jared Strauss and Jeremy Osmus remained in the heads-up. The first one had twice as many chips. Poker players constantly took the initiative from each other, but in the end, Strauss won. In the final hand, Osmus went all-in with two pairs but stumbled upon the opponent's full house. Osmus was never able to win his sixth gold bracelet.