James Romero became the champion of the MSPT main event
The poker pro from Portland, James Romero became the champion of the MSPT main event, which took place last week at the famous casino The Venetian Resort in Las Vegas. For the victory, he received 171,167 USD. This is the first Mid-States Poker Tour title in an American's career. Romero is known as the champion of the World Poker Tour, and he also has other significant victories to his credit.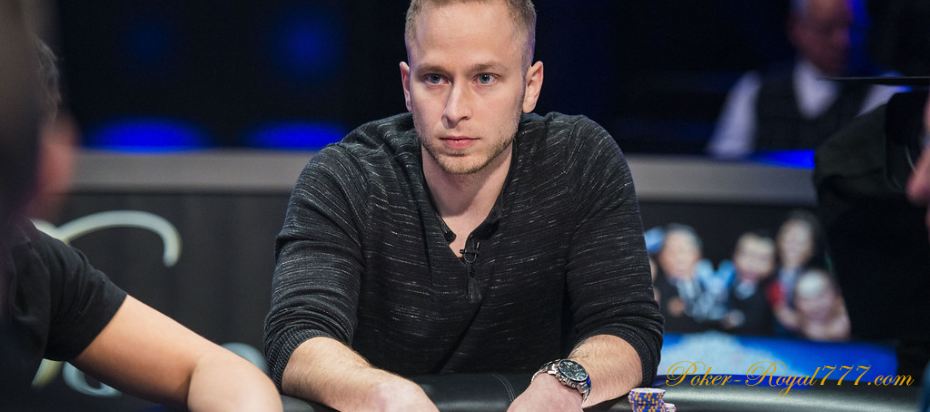 After the victory, Romero's career earnings rose to 5,834,079 USD. In addition to the title and money, the American received rating points. He was credited with 912 points on the CardPlayer POY rating. After the victory, the champion said: "It's a great feeling. Finally, I have a trophy with a lion. I have been playing poker professionally for 15 years, including about five years in live poker. Now I have the trophies of every institution, and I feel good."
The no-limit hold'em tournament, with a buy-in of 1,600 USD, raised a prize fund of more than 1.1 million USD thanks to two starting flights. A total of 721 entries were registered in these flights. The top 80 received at least 2,877 USD. They all made it to the second game day.
In the heads-up, Romero was confronted by Zach Donovan
The final table participants were determined at about 18:00 on February 11. It took a little less than five hours to determine the champion. Romero started the finals in the middle of the chip count, but he became a chip leader in the second half of the game. Matthew Stone was the first to leave the final (9th place — 17,261 USD). Then Spiro Lempesis (21,787 USD), Reg Powell (27,946 USD), Matthew McEwen (38,347 USD), Rob WazWaz (51,777 USD), and Ha Duong (68,110 USD) went home.
Romero managed to double big when there were three players left in the game. After that, he dealt with Mark Fink and collected 16.5 million chips. In the heads-up, Romero was confronted by Zach Donovan, who had 4.1 million chips. In the first hand, Donovan doubled his stack, and soon after, the players decided to split the money. Donovan eventually became a runner-up and took 150,000 USD, increasing earnings offline to 2,228,049 USD.
James Romero — 171,167 USD
Zach Donovan — 150,000 USD
Mark Fink — 95,537 USD
Ha Duong — 68,110 USD
Rob WazWaz — 51,777 USD
Matthew McEwen — 38,347 USD
Reg Powell — 27,946 USD
Spiro Lempesis — 21,787 USD
Matthew Stone — 17,261 USD
A lot of professional players have earned money from this tournament. The prizes included such poker players as Camille Brown (10th), Gerald Cunniff (11th), Tracey Hill (18th), Bryan Piccioli (25th), Ankush Mandavia (26th), Brian Hastings (27th), Alex Foxen (32nd), Doug Lee (36th), Danny Gonzales (39th), Dave Ouellette (40th), Shannon Shorr (46th), Richard Alsup (47th), Patrick Eskandar (53rd), Ryan Riess (61st), Andrew Ostapchenko (66th), Daniel Sepiol (69th), Dylan Linde (70th), Erick Lindgren (71st), Anthony Spinella (72nd), Amir Lehavot (74th), Joseph Cheong (77th), and Ryan Laplante (79th).