Guy Taylor became the Goliath X Mystery Bounty Champion
Mystery Bounty tournaments are extremely popular now, partly due to the lottery aspect, which adds a lot of dynamics and excitement to standard bounty events. So this time, such a tournament called Goliath X Mystery Bounty turned out to be quite popular: 814 players made a buy-in of 440 pounds, creating a prize pool of 325,600 pounds. Guy Taylor became the Goliath X Mystery Bounty champion and took a decent part of the fund — 39,440 pounds. Another 11,950 pounds went to him for knocking out rivals.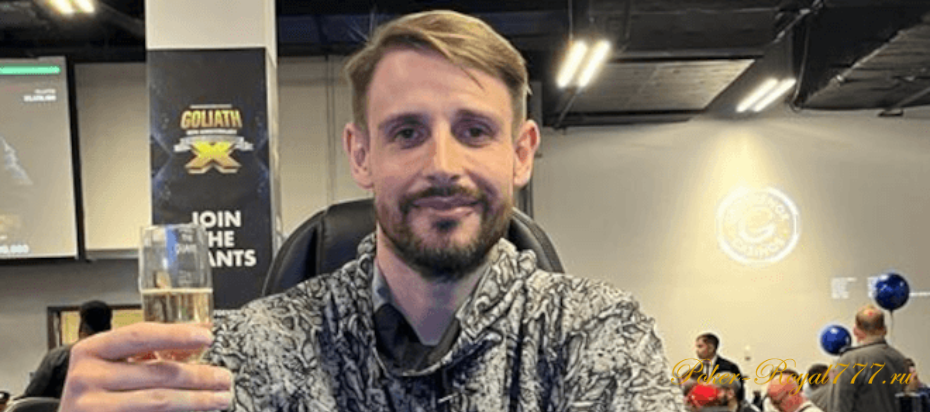 Jack Hardcastle received 300 pounds in prize money and 3,400 pounds as a bounty. This happened just a few days after the Briton's victory in Goliath X GUKPT, where he won 125,450 pounds. In the heads-up of that event, Hardcastle defeated John Adderley. 77 of the best Goliath X Mystery Bounty players got their hands on the part of the prize pool. The final table of the event:
Guy Taylor — 51,390 pounds
Keith Fraser — 32,400
Shane Brown — 19,500
John Gilchrist — 12 450
Jason Shellum — 7350
Natalie Wood-Stoddard — 27,400
Vahid Ashraf — 4050
Dan Gormley — 4550
Freddy Bogi — 2700
Brandon Shales, Dan Stacy, Anthony Gardner, Rupinder Bedi, Vaidas Siriunas and PartyPoker PPC UK Malta champion Oliver Hutchins were among those who won prizes but did not make it to the final table. The maximum mystery prize was 20,000 pounds.
The actions in the series do not end
Freddy Bogi was the first eliminated finalist. In total, he managed to earn 2,700 pounds. Dan Gormley, who earned 4,550 pounds, followed Bogi home. The seventh place was taken by Vahid Ashraf, who performed well the other day in the Road to PSPC in Dusk Till Down. Ashraf took first place, earned 16,380 pounds, but most importantly — won a platinum pass on the Road to PSPC worth $ 30,000.
Before this event, Natalie Wood-Stoddard won only about $ 300 in tournaments, but she finished in sixth place and earned 27,400 pounds. It was Wood-Stoddard who pulled out the main mysterious prize of the contest of 20,000 pounds. Fifth place and 7350 pounds went to Jason Shellum, and John Gilchrist received 9850 pounds in prize money for fourth place and another 2600 pounds as a bounty.
Shane Brown took third place and earned 16,100 pounds in prize money and 3,400 pounds for knockouts of rivals. This is Brown's first earnings in a live tournament since 2013 and record prize money in his career. After Brown's departure, Guy Taylor was left alone with the Scotsman Keith Fraser.
Taylor eliminated his last opponent to receive the grand prize of 39,440 pounds and 11,950 pounds as a bounty. Keith Fraser earned a total of 32,400 pounds, of which 4,900 pounds were paid to him for knocking out opponents.
The efforts in the series do not end there. The schedule includes the Goliath X event with a buy-in of 150 pounds, the prize fund of which has already exceeded the 1 million pound mark. The tournament's starting flights have already ended, and the winner, who will receive a six-figure prize, will be determined in the coming days.