Ethan Yau won the WPT High Roller
Ethan "Rampage" Yau is one of the most famous poker bloggers, with almost 200,000 subscribers to his Youtube channel. Over the past few years, the player has won several essential victories. One of these victories happened on December 13. Ethan Yau won the WPT High Roller with a buy-in of 25,000 USD. 108 entries were registered in this event, which is why the prize fund was 2,700,000 USD.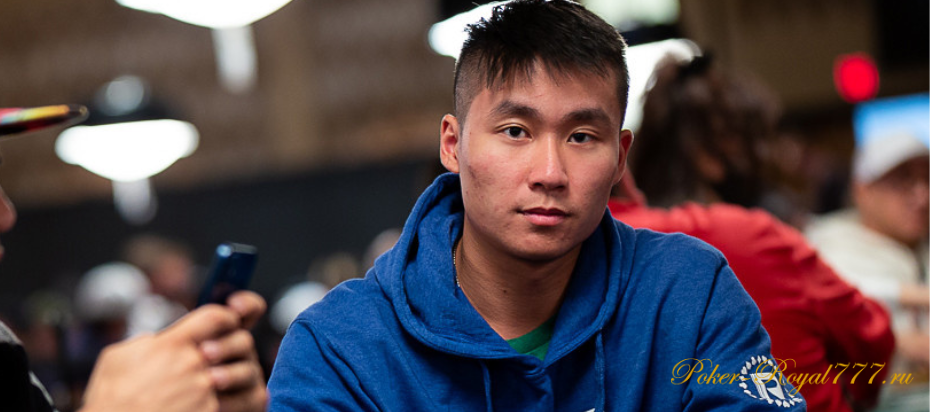 The victory brought the American record prize money — 894,40 USD. Prior to this victory, Yau's best result was 230,379 USD, which he earned as the champion of the Mid-States Poker Tour main event. Yau's other results include a victory in the Poker Masters 2022 High Roller (197,600 USD) and a triumph in one of the WSOP 2020 events (164,494 USD). Now the player's income in live poker exceeds 1.9 million USD.
Ethan Yau — 894,240 USD
Kevin Rabichow — 518,940 USD
Taylor Paur — 328,320 USD
Elijah Berg — 226,260 USD
Ben Yu — 168,750 USD
Aram Oganyan — 133,920 USD
Tobias Schwecht — 109,890 USD
Justin Zaki — 92,880 USD
Justin Saliba — 81,000 USD
In addition to the money and the trophy, Yau received 840 POY points. In the CardPlayer rating, the player reached the top 200. This year, the American won three tournaments, reached the finals four times and earned a total of 1,161,925 USD.
Ethan Yau and Kevin Rabichow remained in the heads-up
Yau was close to leaving the tournament at the bubble, but managed to recover and by the final table was one of the leaders in the number of chips. The first to leave the finals was 2-time WSOP champion Justin Saliba (9th place — 81,000 USD). Justin Zaki with A-3 could not beat Aram Oganyan's A-7 and took 8th place (92,880 USD). Tobias Schwecht's pocket queens lost to A-J of Taylor Paur, who got another ace on the flop. For the 7th place, Schwecht received 109,890 USD.
After that, Aram Oganyan with K-Q lost to Elijah Berg's pocket tens and finished sixth (133,920 USD). 4-time bracelet winner Ben Yu bet his entire short stack on preflop with Q-8, but lost to Taylor Paur. Ben Yu received 168,750 USD and increased his career earnings to 9 million USD.
Elijah Berg, who won the Wynn Winter Classic main event last year and received 626,499 USD, lost a big pot with A-Q to Ethan Yau, who had 9-8's. The fact is that Yau collected a flush on the turn. After that, Berg with A-10 lost to Rabichow's pocket sevens and finished fourth (226,260 USD). Then Yau managed to double the stack by defeating Rabichow and become a chip leader.
After that, Paur limped from the small blind with A of clubs, 9 of clubs, and Yau placed a bet with BB with J of clubs, 8 of clubs. Two more club cards appeared on the flop, and Paur was close to winning at the expense of the older flush. A jack appeared on the turn, a profitable for Yau, no one improved on the river, and Paur took 3rd place (328,320 USD).
Ethan Yau and Kevin Rabichow remained in the heads-up. The first one had three times as many chips. After an hour and a half of the game, it was time for the final hand. By that time, Rabichow had managed to reduce the backlog. In the last hand, Rabichow limped off the button with Q of spades, J of spades, and Yau went all-in with K of diamonds, J of diamonds . 9 of spades, 8 of diamonds, 2 of diamonds, A of spades, 4 of diamonds were distributed on the board. Yau became the tournament champion.