Esa Homayun won the Mega Millions XXIV
The Parkwest Bicycle Casino, which is located near Los Angeles, California, hosted a large-scale Winnin' O' The Green Championship. The championship began on February 28 and ended only on April 18. The series included one stop of the World Series of Poker Circuit. The festival ended with a tournament called Mega Millions XXIV with a guarantee of 1.5 million USD, which lasted 13 days and included more than 30 starting flights.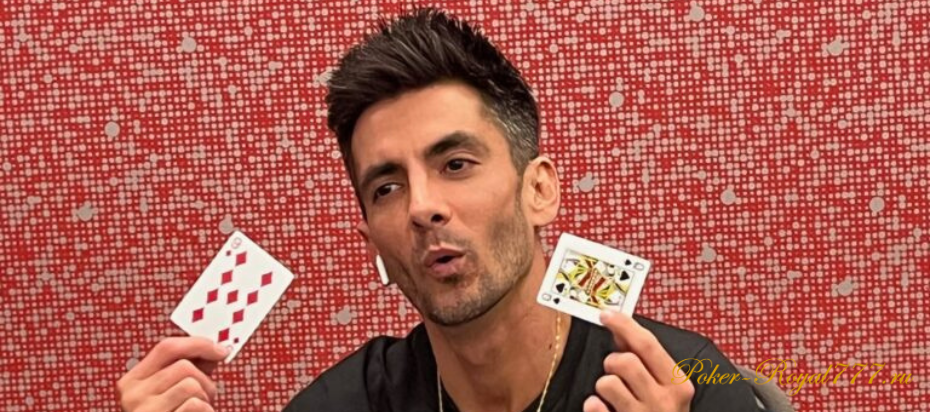 At the close of registration, a total of 4,817 applications had been submitted, which created a prize pool of 2,147,490 USD. 2,560 players made a buy-in of   275 USD, another 2,078 players paid 560 USD each. When Day 2 started, 179 more players registered, each of whom contributed 3,350 USD. It took almost two weeks to determine the champion. A resident of West Hills, California, Esa Homayun won the Mega Millions XXIV and earned the grand prize, which was 266,470 USD.
Homayun received a record payout in his career. Previously, his best result was 8,847 USD, which he earned by taking 5th place in one of the events with a buy-in of 400 USD at the Venetian DeepStack Extravaganza I 2021.
Poker players divided the prize money
Only seven players made it to the final day of the tournament. 8th place was taken by David Uvaydov, who lost with A-K to Steven Kim's pocket nines. As it is written in the blog of the series, Uvaydov decided to play in 32 starting flights out of 33 possible ones to see if he could get into the plus. As a result, his net profit was almost 35,000 USD.
Before the last day of the tournament, Homayun had the largest stack, while Jason Wasser had the shortest. Despite this, Wasser beat Sean Swingruber (7th place – 45,765 USD), Manas Gandhi (6th place – 58,300 USD) and Michael Tabriz (5th place – 75,495 USD). After that, the remaining quartet of players decided to discuss the deal. The prizes were distributed according to the stack of players.
Esa Homayun — 266,470 USD
Jason Wasser — 174,360 USD
James Millard — 188,405 USD
Steven Kim — 162,070 USD
Michael Tabriz — 75,495 USD
Manas Gandhi — 58,300 USD
Sean Swingruber — 45,765 USD
David Uvaydov— 35,885 USD
Larry Quang — 27,520 USD
The poker players divided the prize money, leaving the title and 80,000 USD for the draw. Homayun knocked out Steven Kim (4th place – 162,070 USD) and James Millard (3rd place – 188,405 USD) and went into the heads-up with a big advantage. In the heads-up, Homayun fought against Jason Wasser. At the beginning of the game, the future champion had three times as many chips. In the final hand, Homayun collected K-high Straight on the turn, and the opponent was already drawing dead. Wasser became a runner-up and earned 174,360 USD.