Colby Covington continues to rock in poker
In between fights, Colby Covington continues to rock poker. This time, the American fighter successfully performs at the WPT Seminole Hard Rock Tampa in an event with a buy-in of 3,500 USD. At the end of game day 1b, he managed to collect an impressive stack of 212,500 chips (85 BB). According to the tournament rules, a player can re-enter in the second flight, and then proceed to the second game day with the largest stack.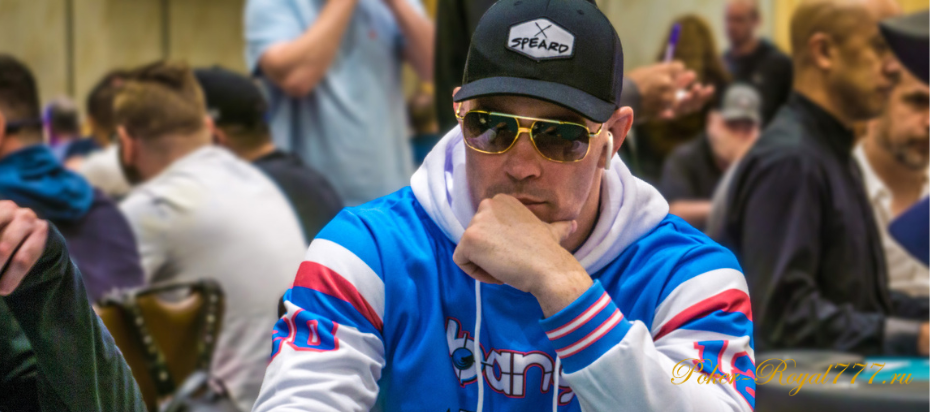 Players who have collected a large number of chips prefer not to play a second time. Covington is not one of those poker players.
"I'm in Tampa anyway and I have nothing to do. I love poker. I don't play for money, but because I love this game. So, you know, I just wanted to come here and see if I could collect even more chips. I want to prove that I'm a good player and collect two big stacks," Colby said.
Covington kept his word and collected even more chips on the second day. On September 4, he finished the game with 350 500 chips, which equals 140 BB. The player took the fifth place of the chip count, and the chipleader was Marcus Stein, who had 441,500 chips. In the final hand of the evening, Covington, who had a set, faced Mark Davis. In the end, he made the difficult but right decision to fold because Davis had a full house. Davis, who won a million dollars in the May WPT Seminole Hard Rock Poker Showdown, is an experienced player, which the fighter acknowledged. The American is playing cautiously against serious opponents.
In August, the former UFC title contender won his first event
Despite the fact that Covington is an excellent professional fighter — his record is 17-3 — he also performs well in poker. So it should not be surprising that he is able to make wise decisions. In August, the former UFC title contender won his first event — Seminole Hard Rock Hollywood. 25,875 USD was paid for the victory. According to The Hendom Mob, his career earnings exceed $150,000. Covington can increase this amount several times if he gets to the final table and wins the tournament on Wednesday. The first place prize is 615,500 USD.
"I see myself playing poker for the rest of my life," said Covington about his passion for the game. "I like game's competitive nature and I still feel like it's a struggle. It's a battle in a mental war, there's a lot of adrenaline in it, like you're in a fight. I love poker, its competitive nature, and I want to leave my name in the history of poker, so I'm going to come back here to prove people wrong."
Among other famous players who passed on the second game day was Ray Qartomy, the leader of the WPT Player of the Year race. A few days ago, Qartomy took second place at the WPT Legends of Poker, losing to Joshua Pollock. Qartomy earned $573,350.
The current holder of the title "WPT Player of the Year" Jake Ferro finished day 1b with a stack of 387,000 chips (3rd place). Also, David Jackson (230,000), Alex Foxen (170,000), Matt Affleck (165,000), Jennifer Shahade (135,000), Martin Zamani (65,000) and Allen Kessler (45,000) were on the second day.
A total of 1,165 players made a buy-in, creating a prize pool of $ 3,728,000. The original guarantee was one million.