Chris Moneymaker closed the poker room
The bracelet's owner, American Chris Moneymaker closed the poker room in Kentucky due to the threat of criminal prosecution. The poker room, located in Paducah, opened only in September after the permission of the local prosecutor Sam Clymer. However, Clymer soon left the post, and Cade Foster, who took his place, decided to ban poker in the Moneymaker's establishment.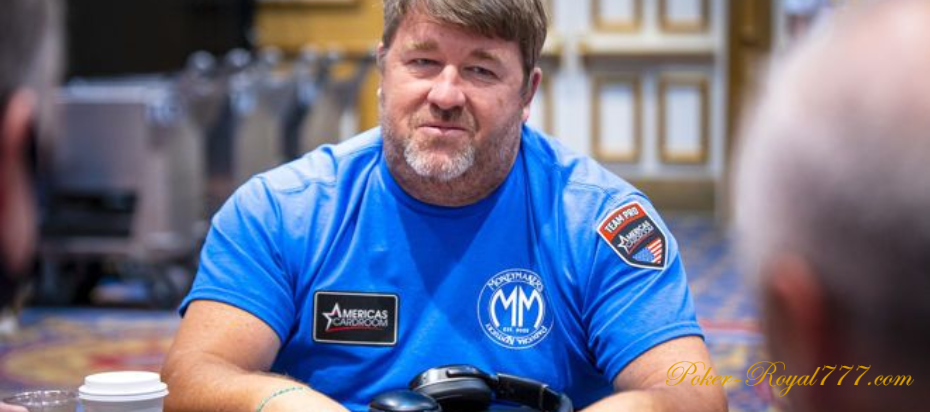 "We decided to remove the poker tables and get rid of the poker part of the business. In fact, it was the biggest part of the business. Last week we found out that the district attorney was going to press charges, and this could potentially lead to trouble for me and some of my employees," Moneymaker said.
The Moneymaker Social Club works similarly to Texas poker rooms in the sense that the rake is not charged. Instead, players pay membership fees or per seat. At the moment, the business will continue to function as a regular entertainment facility (food, billiard tables, etc.). This will help the 2003 WSOP champion to keep employees on staff, at least for the near future.
Chris Moneymaker is considering alternatives
Something has changed over the past few months, and Moneymaker suspects that the Kentucky Department of Alcohol Control (ABC) may be involved in the case. A few months ago, Moneymaker applied for an alcohol license but was refused. He thinks the department has written a letter to the new prosecutor.
"Initially, it seemed to us that ABC would give us a license, but in the end, we were refused. I think ABC, the Alcohol Control Commission, wrote a letter and sent it to the new prosecutor, a guy named Cade," Moneymaker added.
Last week, when Moneymaker was in England for the iGB Affiliate Awards ceremony, his lawyer contacted the office of the new prosecutor to conclude a deal according to which Moneymaker would avoid criminal charges in exchange for the termination of the poker business. He also asked for permission to complete the tournament with a $50,000 guarantee. Both requests were granted.
Now Chris Moneymaker is considering alternatives and can turn the establishment into a billiard club or bar, but he hopes that one day he will be able to bring back poker tables.
"At the moment, we are still open. I'm going to pay employees, and I want to keep their jobs. It's not their fault that the district attorney changed his mind," Moneymaker said.
However, in the end, he added that he did not know how long the doors of the institution would be open. Without poker, the main source of income, he cannot predict what will happen to the business financially.