Chance Kornuth won the third Stairway to Millions title
At the beginning of this year, a unique Stairway to Millions series was held for the first time. Its uniqueness lay in the fact that with each tournament the buy-in increased, and the winners could participate in the next event for free. At that time, Chance Kornuth won two tournaments in a row: the 2nd and 3rd event of the series. However, the most money went to Canadian Nick Petrangelo, who won the second-to-last and last event.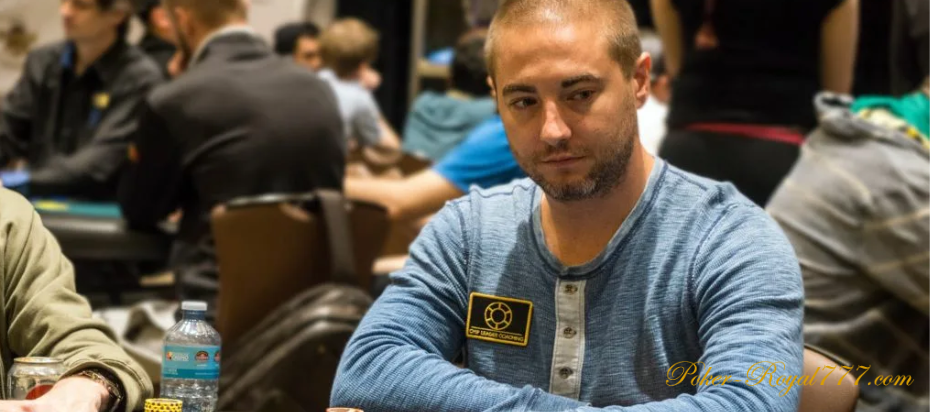 Kornuth won his first Stairway to Millions title in January in a tournament #2: $2,150 NLH, receiving $51,600. The very next day he won the 3rd event: $4,200 NLH and earned $80,640.
Yesterday, Chance Kornuth won the third Stairway to Millions title, becoming the first in the 7th event of the championship called $2,740 NLH. He was paid $45,373 for the first place. A total of 92 entries were registered in the tournament. At the final table, Kornuth was accompanied by Victoria Livschitz and Samy Dighlawi, who won the 4th event of the series and earned 11,300 USD.
In heads-up, Kornuth played with Dave Lin. Kornuth had a significant advantage, but soon Lin doubled his stack and equaled his opponent. Then Lin even took the lead, but Kornuth returned the game under his control and became the champion. Lin earned $28,133. Final tournament table:
Chance Kornuth — 45,373 USD
Dave Lin — 28,133 USD
Kao Saechao — 19,814 USD
Samy Dighlawi — 14,369 USD
Victoria Livschitz — 10,588​ USD
Wu Zhou — 8,168 ​USD
Thanks to this victory , Kornuth's earnings for his career increased to 11.5 million USD. In total, the American poker player has won four titles this year. In addition to three wins in Stairway to Millions, he has a victory in WPT Choctaw, where he beat 786 rivals and earned 486,600 USD.
Kornuth won his first Stairway to Millions title in January
Kornuth, who won his first two titles in January, becomes only the second player to win three titles in a unique series from PokerGO. The first to achieve this was Michael Wang, who a few days ago won two consecutive series titles. Wang won the first event back in January.
The day after his third win in the series, Kornuth played in the 8th event: $5,350 NLH. Michael Wang also participated and tried to win his fourth title. Kornuth ended up in 7th place, while Wang entered the top three and earned $22,227. The champion of the last event at the moment was Andre Butler, who beat Stephen Song and replenished the bankroll by $60,945.
Kornuth and Wang have four more attempts to win the fourth title. The last chance will be given on September 19, when the tournament starts with a $52,000 buy-in.