Chad Eveslage won the second WSOP Bracelet
On June 2, American Chad Eveslage won the second WSOP bracelet, becoming the champion of the 1,500 USD Dealer's Choice tournament. Now he has two gold bracelets and two WPT ME titles to his credit. Eveslage won his first bracelet exactly a year ago, when he became the champion of the high roller for 25,000 USD. The reward for the last victory was 131,879 USD.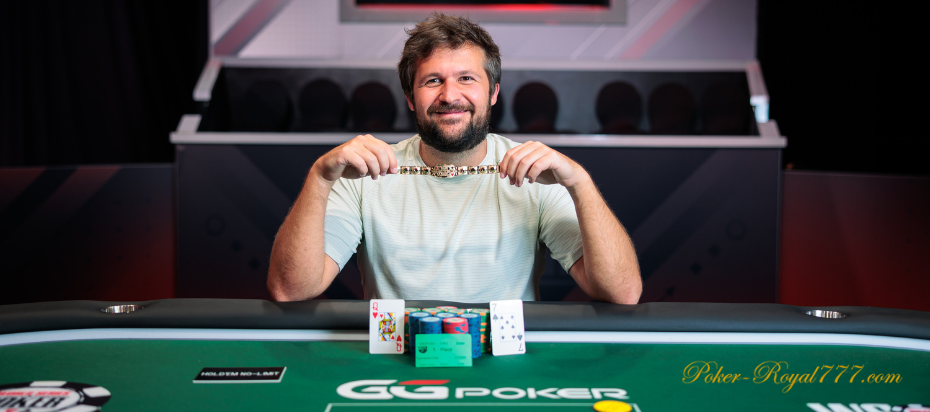 Eveslage now has more than 7.6 million USD in offline prize money, of which more than 2.5 million USD is accounted for by the World Series Of Poker. Two WPT titles were also won relatively recently: he won the WPT Venetian in 2021, earning 910,370 USD, and then became the WPT Five Diamond champion in 2022 and received 1,042,300 USD.
In addition to the title and money, Eveslage also earned 720 CardPlayer rating points. This year he scored points for the first time, although in 2022 he finished in 6th place.
The American went exactly the whole distance
There were 20 games to choose from in this Dealer's Choice tournament. The tournament was held, as usual, in Paris and Horsheshoe and attracted 456 participants who created a prize pool of 608,760 USD. 68 best players received their awards.
In the final, Eveslage was opposed by such players as John Racener (4th place), Nick Kost (3rd place) and Andrew Kelsall (2nd place). Despite the competition, the American went exactly the whole distance, staying in the role of a chip leader throughout the final table.
In the decisive battle with Kelsall, Eveslage chose Badeucey. He put together a low combination of 8-6-5-3-2 with badugi 8-6-3-2 and won a big pot. After that, the game switched to no-limit hold'em. With the same-matched 6-4, Kelsall could not defeat the Q-7 opponent and took 2nd place.
Chad Eveslage — 131,879 USD
Andrew Kelsall — 81,509 USD
Nick Kost — 54,247 USD
John Racener — 36,953 USD
Clayton Mozdzen — 25,779 USD
James Johnson — 18,507 USD
Kelsall's award was 81,509 USD, which was the fourth highest result in his career. The earnings of the winner of the WSOP Global Casino Championship 2020 for his career increased to 2.7 million USD.
Right now there are five tournaments in the series: 1,000 USD Mystery Bounty, Tournaments of Champions, 1,500 USD NLH, 1,500 USD 7-card Stud, 25,000 USD Heads-up. Simultaneously with Eveslage, the bracelet was won by Michael Moncek, who won 5,000 USD NLH/PLO and earned 534,499 USD.