Ccast93 and Vito Distefano won the WSOP bracelets
While in the Triton series in Cyprus, tournaments are suspended due to the death of Ivan Leow, on WSOP.com, they continue to play bracelets. Six events have already been completed. Ccast93 and Vito Distefano won the WSOP bracelets, winning the fifth and sixth events, respectively. Ccast93 beat Zachary Schwartz in the heads-up and received 44,704 USD, while DiStefano was stronger than Michael Mercaldo and earned 57,355 USD.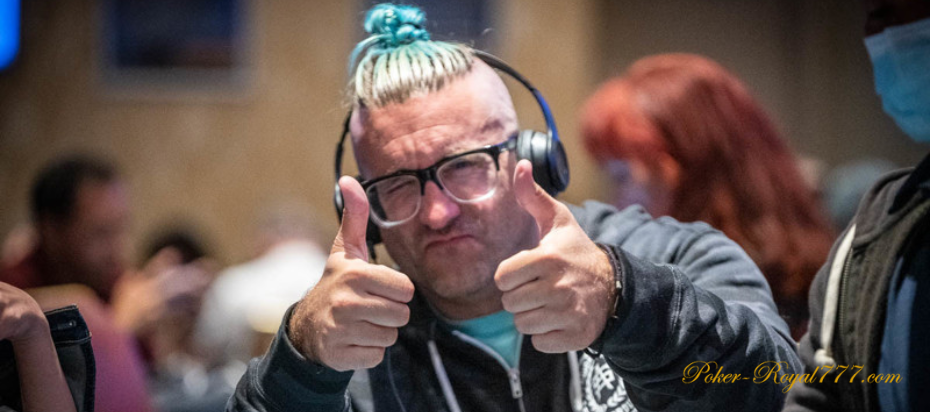 On Thursday evening, a severe battle took place for the fifth gold bracelet of the WSOP 2022 online series. A total of 515 entries (167 re-entries) were registered in the event called the $500 NLH Turbo Deepstack. The organizers managed to collect 231,750 USD, of which 44,704 USD went to the champion Ccast93, who had no rivals left 6.5 hours after the start of the game.
Ccast93 — 44,704 USD
Zachary "Lovepuddle" Schwartz — 32,352 USD
John "Slapshot1085" Forlenza — 23,545 USD
Patrick "WaddlesDaPig" Truong — 17,056 USD
Tom ".BEAST." Cannuli — 12,421 USD
Paul "ToTheMoon" Dewald — 9,177 USD
Ryan "BitC0in" Riess — 6,743 USD
Eric "powwow" Ethans — 5,005 USD
Daniel "bunzer07" Jordan — 3,708 USD
Since there was a gold bracelet at stake, there were many famous players among the poker stars. Katie "Luckygal" Libert, as well as bloggers Ryan "Joeyisamush" Depaulo and Ethan "Rampunts" Yau, could not get into the prize zone. Six-time series champion Daniel Negreanu also performed poorly.
Such players as Justin "Jsaliba2" Saliba (52nd place — 1,320 USD), Jeff "NedrudRelyt" Madsen (50th — 1,320 USD), and fan favorite Jamie "DanBilzerian" Kerstetter (21st — 1,506 USD) earned money.
Vito Distefano won the tournament in just 8 hours
American poker player Vito Distefano won the tournament in just 8 hours. That's how long it took him to beat 392 rivals and win the first bracelet in the $800 NLH Ultra Deepstack event. Distefano often plays on WSOP.com and, more recently, in the second event of the series, got into the prize zone. The 55,355 USD received for the victory became a record in his career, and now the tournament earnings of an American is 366,439 USD.
Vito "thesuitbig29" Distefano — 57,355 USD
Michael "stiltwalk" Mercaldo — 41,453 USD
Michael "MMenz08816" Menzer — 30,135 USD
"deadmoney88" — 21,816 USD
William "Hutch" Hutchinson — 15,817 USD
John "Slapshot1085" Forlenza — 11,544 USD
"banderson0" — 8,432 USD
Katie "katelin" Lindsay — 6,196 USD
Kevin "Samiam5" Lemmer — 4,555 USD
Due to the tournament format, players were eliminated very quickly. It took six hours to reduce the number of players from 393 to 48. After another hour, there were only 15 people left. Among those who managed to earn were Jesse "Dangerous22" Lonis (42nd place — 2,009 USD), the winner of the WSOP 2013 main event Ryan "BitC0in" Riess (30th — 2,065 USD), and WPT commentator Tony "Panoramic" Dunst (17th — 2,235 USD).
The average stack of the final table was equal to 25 BB. As usual, players with short stacks dropped out pretty quickly, with Michael Mercaldo making 5 knockouts. The heads-up game started with Mercaldo having five times more chips than Distefano. Everyone expected that Mercaldo would quickly knock out the opponent, but the American made a comeback and became the champion.