Andras Nemeth won the SCOOP tournament
Right now, the Spring Championship of Online Poker series is taking place at PokerStars, which will end on May 31. Many major events have already been played, but the most interesting, of course, is ahead. One of the champions of the last tournaments was the famous Hungarian poker pro Andras Nemeth. Andras Nemeth won the SCOOP tournament and earned 71,814 USD.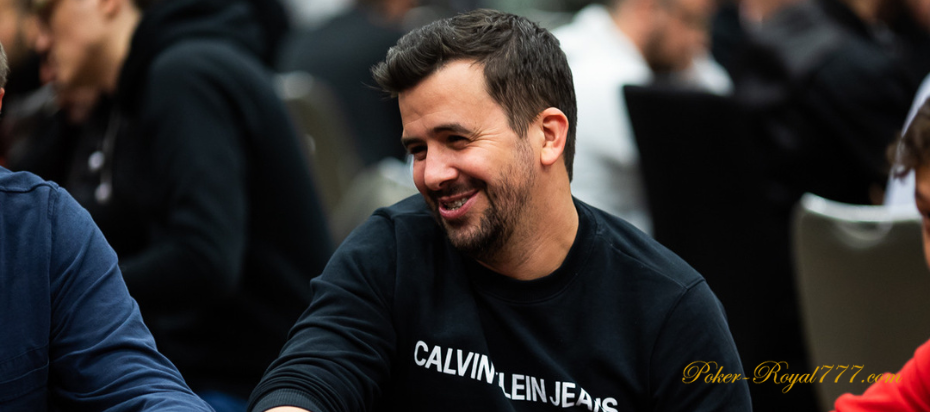 The Hungarian won the 6-max no-limit hold'em event with a buy-in of 1,050 USD, which was attended by 603 players who collected 603,000 USD. Only 77 players earned money. The bubble boy was the popular Argentine player Damian Salas. The prizes included such poker players as Matas "bebaimis777" Cimbolas, Martin "M.nosbocaJ" Jacobson, Benny "RunGodlike" Glaser, Niklas "Lena900" Astedt, Ramon "RamonColillas" Colillas from Team PokerStars and Nick "Bot35" Marchington, who took ninth place.
Each of the seven finalists earned at least 15,766 USD. The Czech player "Warrior25409" was the first to be eliminated. Croatian Vlada Stojanovic took sixth place, followed by Austrian "Gogac sniper".
Andras "probirs" Nemeth (Hungary) — 71,814 USD
Piranha_n1 (Brazil) — 64,181 USD
0000000000136 (Brazil) — 67,467 USD
Rui "RuiNF" Ferreira (Brazil) — 72,115 USD
Gogac sniper (Austria) — 28,004 USD
Vlada "Vlada2108" Stojanovic (Croatia) — 20,076 USD
Warrior25409 (Czech Republic) — 15,755 USD
The remaining four players decided to discuss the deal. According to the rules of PokerStars, the future champion must leave at least 4,500 USD on top. The money was divided the following way: Rui Ferreira (72,115 USD), 000000000136 (64,476 USD), Piranha_n1 (64,181 USD) and Andras Nemeth (71,814 USD).
Super Tuesday
Big money was raffled off in another event, Super Tuesday, which collected 566 entries. The prize fund of the tournament was 566,000 USD, and the champion Leo Alcantara got almost 100,000 USD. 8 of the 9 finalists of the tournament earned five-digit sums. The 9th place was taken by the famous Brazilian grinder Rodrigo Sirichuk (9,643 USD).
Leo "LeoAlcantara" Alcantara (Brazil) — 99,913 USD
luckyfluke (Ukraine) — 74,087 USD
blodders03 (UK) — 54,936 USD
Gabriel "gabsdrogba" Schroeder (Brazil) — 40,736 USD
Roman "RomeOpro" Romanovsky (Ukraine) — 30,206 USD
Simon "C. Darwin2" Mattsson (Sweden) — 22,398 USD
filusPL (Poland) — 16,609 USD
Wesker999 (Latvia) — 12,315 USD
Rodrigo "seijistar" Sirichuk (Brazil) — 9,643 USD
A.Wesker999 from Latvia took 8th place. After him, filusPL Pole and Swedish poker legend Simon "C. Darwin2" Mattsson dropped out. The fifth was Ukrainian Roman Romanovsky, and the fourth was Brazilian Gabriel Schroeder. A step away from the heads-up, the British blodders03 stopped. In the heads-up, the Ukrainian player luckyfluke could not defeat Leo "LeoAlcantara" Alcantara.