Adam Hendrix told about the beginning of his career in poker
The year 2022 has passed for the American poker pro Adam Hendrix in a tense struggle for the title of the best player of the year according to the Global Poker Index. During the year, the poker player won prizes 47 times, won three titles and earned more than 1.6 million USD. However, at the last moment he missed the opportunity to become the GPI Player of the Year. Adam Hendrix told about the beginning of his career in poker in an interview with PokerNews.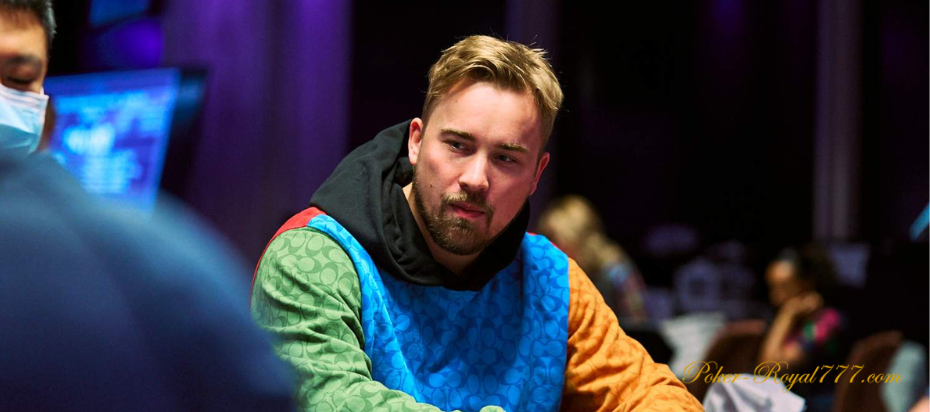 In the battle for the first place of GPI, Hendrix lost to his good friend Stephen Song, who at the end of the year won the World Poker Tour (WPT) Prime Championship title and pulled ahead. In fairness, it should be noted that Adam had a chance to come forward again, but he missed it. He got into the prizes of the Mid-States Poker Tour (MSPT) DeepStack Extravaganza, but did not take a high enough place.
Hendrix's poker journey began in the small fishing town of Homer, where young Adam came to visit his grandmother in the summer.
"When I wasn't fishing or spending time with my family, I turned on ESPN and watched the World Series of Poker. I fell in love with the game just watching all the players I've never seen before, all their antics," Hendrix said.
At the beginning of his career, Adam played a five-card draw and a seven-card stud. It was only after entering the Virginia Tech Institute that he started playing no-limit Hold'em.
"We had a small dormitory apart from other dormitories. A few guys from the dorm invited me to play in tournaments for 5 dollars, and I won the first one. Most people who win for the first time think that they are the best and they have talent. I also thought I was too good," Adam added.
Freerolls in local bars
After this success, Adam started playing freerolls in local bars, where the winner got free drinks and food. He hadn't turned 21 yet, so he didn't hesitate to give his drinks to other people. After one of the games, a man approached him and offered to play a private game.
"I remember when they gave me an A-10, I broke the full house and doubled in the very first hand. In the end, I won about 160 USD. My friend… won a little. From that moment on, I was hooked," the player said.
Adam continued to participate in underground cash games and grind online until he graduated. After that, he went to work in his specialty in Washington, and played at night.
"At night I was streaming, playing everything online, just trying to make a bankroll. A few years later, I started playing instead of working," Adam said.
In 2019, Hendrix decided to go to Spain with a few friends to play on EPT. They were accompanied by the aforementioned Stephen Song. None of them had ever played on EPT before, and each had less than 10,000 USD. The plan worked: Hendrix became an EPT National runner-up for 1,100 EUR and earned 384,231 USD, and Song won one of the events for 2,200 EUR and received 205,341 USD.
"None of us played on EPT, and we were worried about the money. I think we took everything we had with us. It was less than 10,000 USD… We just hoped it would work out," Hendrix said.
After that, Hendrix played in many other events, won the Wynn Summer Classic, US Poker Open, Poker Masters and others tournaments. To date, his earnings offline is 4.5 million USD.