1.04 million USD was raffled off at The Festival Online organized by 888poker
Recently, The Festival Online (TFO) online series ended on 888poker, and the 1 million USD guarantee was exceeded by almost 5%. According to the pokerfuse portal, thanks to almost 16,000 entries, 1.04 million USD was raffled off at The Festival Online organized by 888poker. Brazilian players have won the most titles — 6.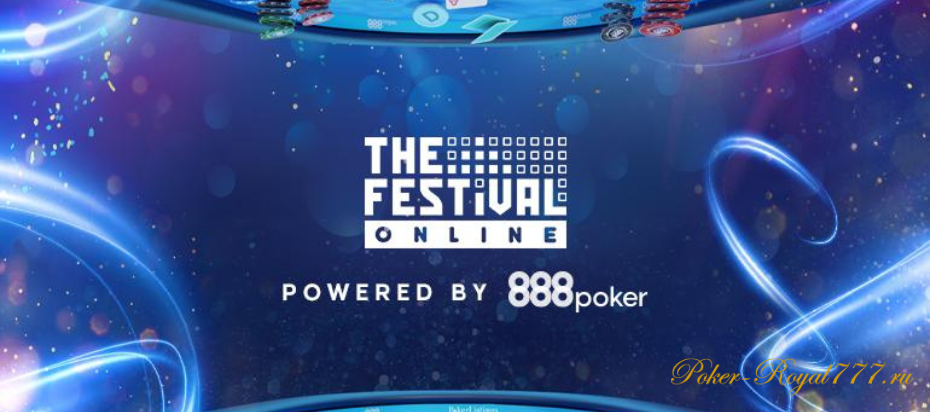 The Festival Online started on March 19, and ended only on April 13. During the 25 days of the series, 28 events were held and almost 61% of the tournaments exceeded their guarantees. To be precise, 1,046,870 USD was raffled off. As usual, most of the money was played in the central event of the series. The initial guarantee of the main event was 200,000 USD, but it was not possible to raise this money.
The champion of the main event of the series was a Latvian player with the nickname latviangero1, who beat the Romanian Getoverhere in a heads-up and earned 34,600 USD. The runner-up replenished the bankroll by 25,240 USD.
The second largest was an event called Texas PKO 8-Max with a 150,000 USD guarantee, which began on March 27. There were 1,263 entries registered, and the prize pool was 189,450 USD, which is 26% higher than the guarantee.
The most visited tournaments
There were more than 1,000 entries in six events. The most visited event was the Micro Mystery Bounty with a 8,000 USD guarantee, which took place on April 9 and attracted 1,636 entries. It was the only event where there were more than 1,500 participants. The six most visited tournaments of The Festival:
8,000 USD Micro Mystery Bounty — 1,636 entries
25,000 USD Mini Mystery Bounty — 1,450 entries
15,000 USD Sunday Big Shot 11 — 1,391 entries
25,000 USD Mystery Bounty Mini Opening Event — 1,373 entries
150,000 USD Texas PKO 8-Max — 1,263 entries
100,000 USD Mystery Bounty — 1,072 entries
In four events of the series, 100,000 USD or more was drawn, while in two the prize pool was more than 150,000 USD. The largest prize tournaments:
Main Event — 200,000 USD
Texas PKO 8-Max — 189,450 USD
Mystery Bounty — 107,200 USD
Sunday Big Shot 109 — 100,000 USD
Poker is very popular in Brazil, and this is evident from the results of the series. The players of this South American country have won 6 titles. Three more titles went to the Germans. Moreover, two tournaments out of three were won by a poker player with the nickname 777CCC343. Two tournaments were won by players from Ukraine, Lithuania, Finland and Malta.