Self-discipline while playing poker: an experiment
Self-discipline plays a key role in human development both in poker and in any other field. The mental abilities and self-discipline of the player make the greatest contribution to achieving success. It is extremely difficult to influence intelligence, which cannot be said about the level of discipline, which is much easier to improve.
Self-Discipline in Poker: Walter Michelle's Experiment
in 1972, Walter Michelle conducted a series of "experiments with marshmallows", in which young children participated. The psychologist gave each child one marshmallow with the following condition: eat a sweet right now or wait 15 minutes and get a second one.
You can imagine how difficult it was for the little sweet tooth to resist. A third of the children participating in the experiment ate the treat immediately; the other third waited a few minutes. Only a few people lasted 15 minutes and received the coveted reward.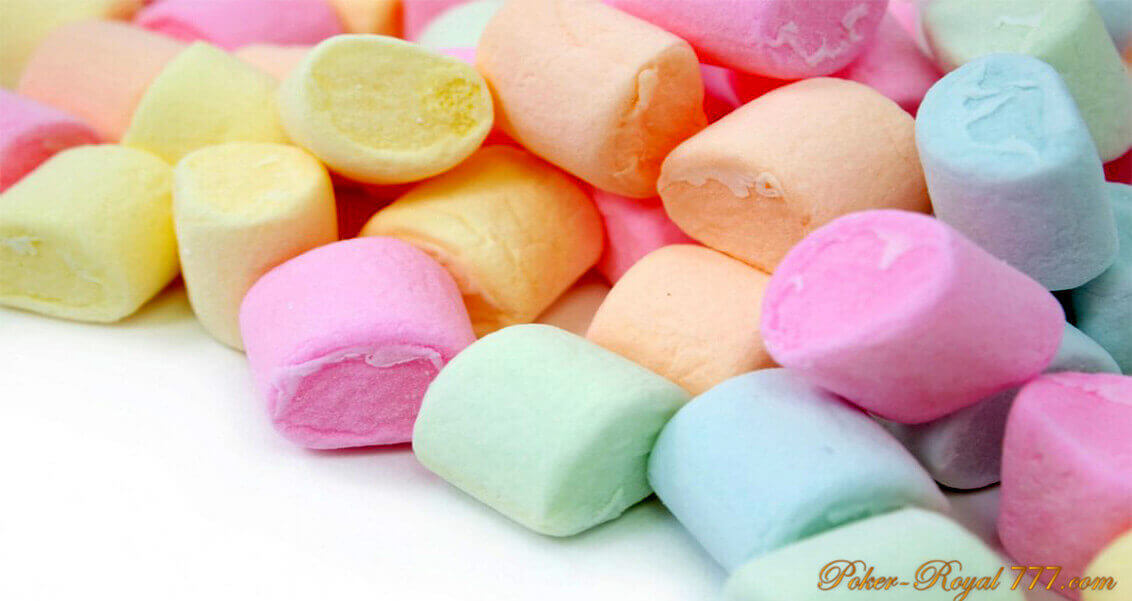 The results of the study would have remained unknown if the psychologist's daughter and her friends had not taken part in the experiment. After some time, Michelle noticed a connection between the discipline of children at 5-6 years old and their development in adolescence and adulthood. As it should have been assumed, most of the children who ate the delicacy among the first grew up as difficult teenagers.
Why was this experiment mentioned? Self-discipline is the most important quality for an online poker player. It has a positive effect on the development and success of a poker player. Self-discipline can be compared to willpower – the ability to achieve goals, despite a negative emotional state.
Discipline in online poker should be constantly manifested: in bankroll management, game selection, during hands. It is only necessary to relax once and be guided by your spontaneous desires, and not by common sense – and you can instantly become bankrupt.
Self-discipline in poker: how to improve your discipline
You can compare the principle of self-discipline in online poker with a diet. For example, a person decides to lose weight, relying on willpower. This solution involves fighting the desire to eat something delicious, constant training, regardless of fatigue, weather and other factors. Undoubtedly, by demonstrating willpower, such a person can achieve his goals. However, how long will the positive result last?
The best strategy in such a situation will not be a one-time weight loss and a short-term result but the creation of useful habits for life. Daily sports and proper nutrition will certainly have a positive effect on the figure and health in general.
Let's apply this example to online poker. We offer a simple algorithm that will help you develop useful habits and increase the level of discipline.
You should set goals for yourself to develop the desired habits. A properly set task should lead to a measurable result.
Having set a goal for yourself, keep track of the progress of achieving it. For example, you can keep a poker diary and write down your achievements or thoughts about winning strategies in it.
You can deceive yourself, but deceiving another person is a completely different matter. Come up with a way to increase responsibility for the development of useful habits. You can use the help of a friend or a poker coach. Analyze and discuss your progress daily.
As soon as you learn self-discipline, online poker will no longer require a constant demonstration of willpower for self-improvement. Ask yourself what you want to achieve and decide which habits will help you in this and which ones will aggravate the result. Having developed self-discipline, you will definitely achieve success and will be able to please yourself with large winnings.
We remind you that Poker-Royal777 offers poker promocodes for registration in popular rooms. Thanks to the bonus codes, each new player will be able to receive a pleasant reward that will help them get used to the game and get start-up capital.