Phil Hellmuth: biography, interesting facts from life
Phil Hellmuth is considered a legend of modern poker because he has won 30 WSOP gold bracelets by Texas Hold'em, which made him the world record holder for the number of prize finishes. We will tell you how his poker career began in our article.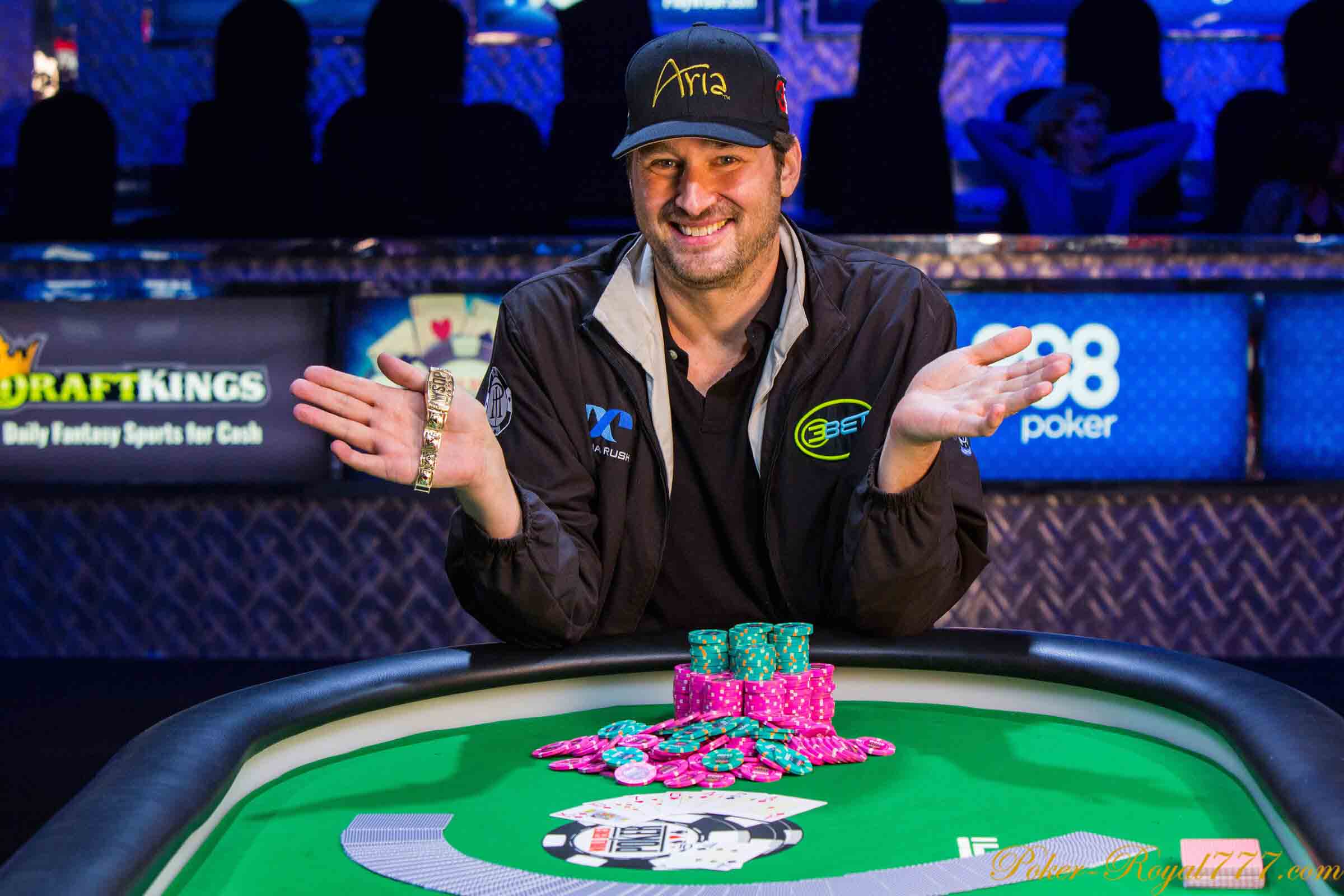 Competitive advantage in the family
Phil Hellmuth was born on July 16, 1964, in Wisconsin. His family was large and consisted of 6 more members: mom, dad, brothers and sisters. Phil was the oldest, and it was from early childhood that he realized that he had to fight for his parents' attention and not become a shadow of his brothers and sisters. He tried to win all the games; they always believed him more than others.
Although his parents had nothing to do with poker still, playing card games in the evenings was an excellent tradition in the Hellmuth family.
Phil Hellmuth's first successes in poker
When Phil Hellmuth went to college, poker became his even bigger hobby. He played Texas Hold'em with his friends at local casinos on weekends in cash games and regularly won. Then he moved on to tournaments, where his rivals were doctors, businessmen and other wealthy players from whom you could win a decent amount of money. Having accumulated some kind of bankroll, Phil went to conquer Las Vegas.
But there, he soon went bankrupt. Hellmuth had to return home to Wisconsin, where he continued to work on the farm. Phil took on any type of job. He could cultivate the soil and peel corn. He did everything to save up money faster and return to Vegas again.
Phil Hellmuth changed his tactics, and on his second visit to Sin City, he started with cash tables at low limits, gradually increasing his bankroll.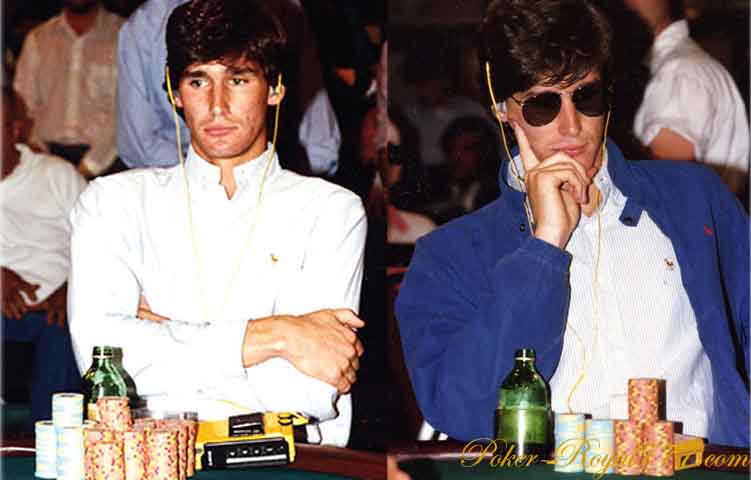 Phil's first big win was fifth place in the seven-card stud tournament with a starting buy-in of $ 1,500. Then he won 15 thousand dollars.
Phil's professional poker career began at the age of 24 when he became the youngest player ever to win the Main Event of the World Series of Poker in 1989. Then he defeated Johnny Chan himself – at that time, the two-time reigning WSOP champion. And Hellmuth held this record for 20 years until Peter Eastgate took his place in 2008.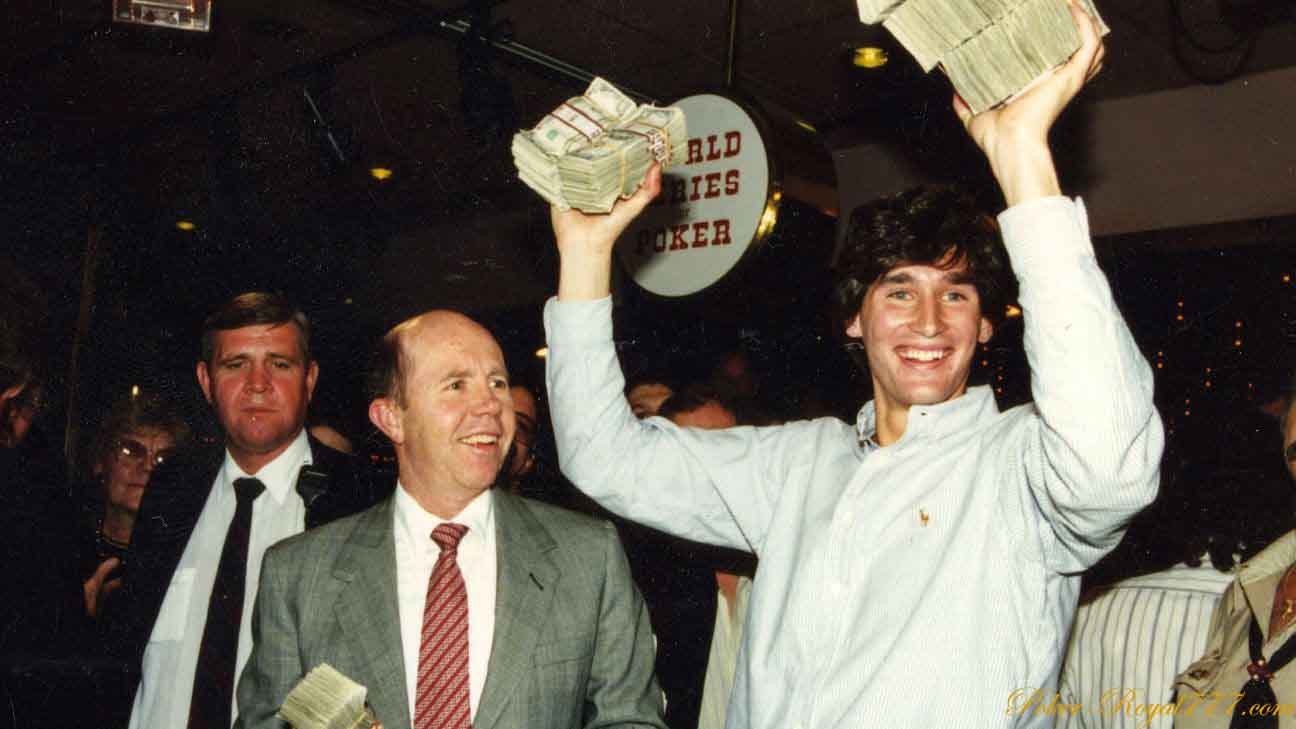 The biggest win in Hellmuth's entire career is considered to be his fourth place at the "The Big One for One Drop" tournament in No-Limit Hold'em, where he won 2.6 million US dollars.
Phil Hellmuth and his rudeness
Phil Hellmuth is known not only for his talent, but also for the fact that during his failures at the poker table at tournaments, he begins to swear at his opponents, making rude comments about them. Therefore, he is constantly reprimanded during game sessions.
For example, in 2008, at the World Series of Poker, Hellmuth insulted another player who was at the same table with him, for which he received a one-round penalty.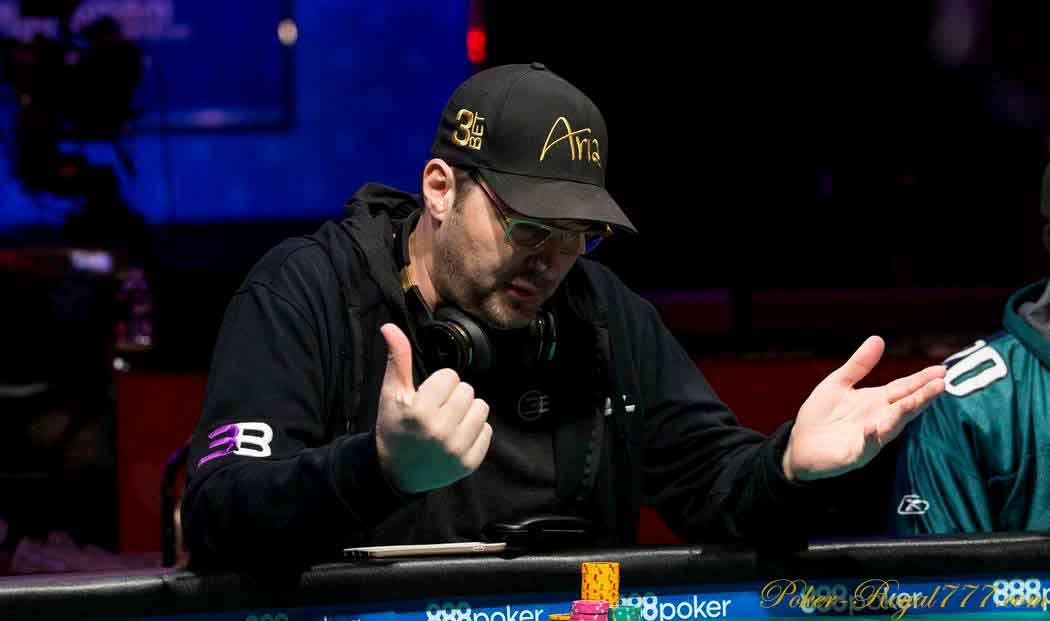 Personal life of Phil Hellmuth
Phil Hellmuth met his future wife, whose name was Katherine Sanborn, while studying at the university in 1989. This rarely happens among professional poker players who would have managed to save their marriage on a path with both lack of money and staggering winnings of several million dollars. But Hellmuth's family was able to withstand all the global upheavals, and today  Katherine continues to be his companion.
In his interviews with reputable publications, Phil himself has often stated that he has never cheated on his wife and is very proud of this fact.
Katherine supports her husband. She can often be seen in the crowd at televised tournaments, where she encourages Hellmuth and always speaks positively about everything he does.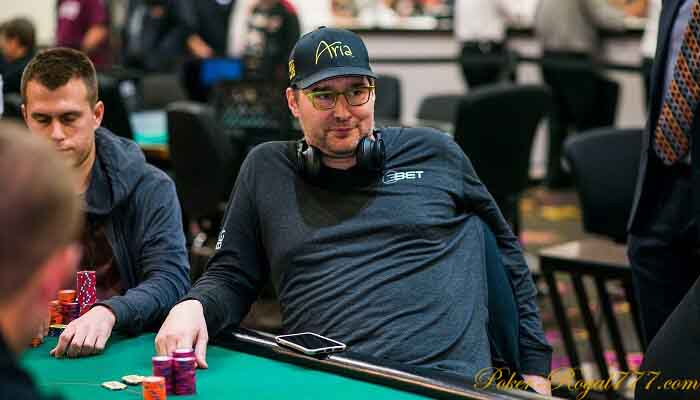 Phil Hellmuth's Ultimate Bet Scandal
For some time, Phil Hellmuth collaborated with the Ultimate Bet poker room and became its face. He played for them online, and he could also be found at tournaments in the equipment of this company. Soon there was a scandal where Ultimate Bet was accused of stealing millions of dollars from its players. Of course, Phil also got it since he was their representative.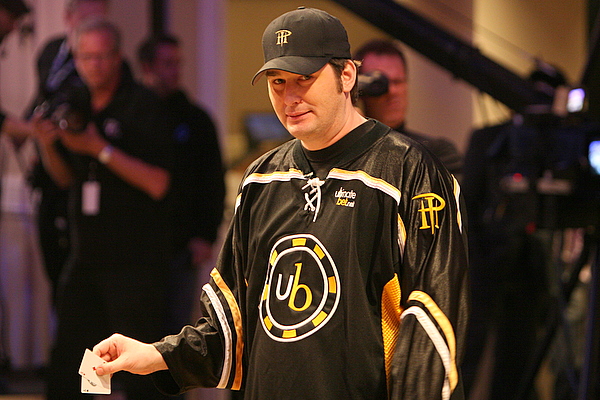 Hellmuth was devastated. It was unpleasant for him that he was associated with fraudsters, although he did not participate in any criminal schemes. And, fortunately, a former employee of this company leaked an audio recording in which the director of the room admitted that he deceived the players using the "God mode" function built into the software. It allowed you to see the closed cards of the players. The same entry said that Hellmuth should not find out about this scheme.
Phil himself commented on the situation as follows:
"I earned my living by reading people at the poker table and in the business world. Trusting my intuition allowed me to be at the top of my profession and make friends and gain a lot of experience throughout my life. Unfortunately, I didn't read well about my relationship with the founders of Ultimate Bet."
Hellmuth did everything necessary so that customers who lost money could return them.
A selection of interesting facts from the life of Phil Hellmuth
Interesting facts from the biography of Phil Hellmuth:
He dropped out of university for a poker career.
In total, Phil Hellmuth won about 12.5 million US dollars at the WSOP.
He was awarded the Player of the Year award several times.
In 2007, it was listed in Poker Hall of Fame.
He has written several books: "Bad Beats and Lucky Draws", "Greatest Poker Hands ever Played", "Play Poker Like the Pros".
Collaborates with an international publication, where he writes the column "Hand of the Week". There he talks about the great poker combinations.
He worked as a presenter in the program "Bravos Celebrity Poker Showdown".
He became the champion of the third season of the show "Late Night Poker" on the NBC channel.
He released a branded series of sunglasses.
He held poker tournaments to raise funds for various charitable foundations.
Phil Hellmuth loves to play golf.
He taught his son poker and played with him at WSOP tournaments.
He has his own clothing brand, "Poker Brat".
Phil Hellmuth on Instagram: @philhellmuthpositivity.