James Bond Poker Hand
A lot of poker movies were shown on TV screens. And this is the most difficult type of intellectual game for the film adaptation because if you are making a film about poker, it is not enough to show a frame of a table with cards and chips. On the screen, it is necessary to play the games so well that not only professional poker players, but also amateurs could not get to the bottom of the players' moves. Today we will talk about the behind-the-scenes of the 2006 movie Casino Royale and James Bond poker hand.

How the poker scenes at Casino Royale were prepared
The 2006 film Casino Royale is a remake of the James Bond film, which first appeared on the screens in 1967. The plot itself is based on the book by the writer Ian Fleming, published in 1953.
In the original plot of "Casino Royale", the magnificent James Bond fought with the main villain of the film Le Chiffre in a high stakes baccarat poker contest. In the 2006 film, film director Martin Campbell replaced baccarat with a No Limit Hold'em tournament with a starting buy-in of $ 10 million with the principle of "winner gets everything". Yes, the main characters are rich and can afford such bets.
Martin Campbell himself spent a lot of time studying poker, scenes from other poker films. He hired a professional poker player to help him develop poker scenes. Campbell's friend and part-time director Stuart Baird advised him:
"Shoot everything you can think of. Pay special attention to the eyes, looks, shoot more close-ups."
In an interview, Campbell said that he spent countless hours watching gambling classics, including the cult film about a poker player, "The Cincinnati Kid", filmed in 1965, in an attempt to study all the nuances of poker that are shown on TV.
He also enlisted the help of experienced producer Michael Wilson as an informal poker consultant, as Campbell was striving for maximum authenticity in poker.
Actor Tom Sambrook was appointed as a poker consultant in the film. No, not just like that. He was a regular visitor to the London casino "Grosvenor Victoria" (there is another option, more popular – "The Vic"), where he won the European Poker Championship with a starting buy-in of 2525 pounds sterling and won 120 thousand pounds sterling in 2002. By 2005, Sambrook had won another plus 16,380 ponds in nine tournaments. Undoubtedly, this guy knew something about poker.
The cast itself was trained by Sambrook, including the main characters Daniel Craig, who played James Bond and Mads Mikkelsen, who played Le Chiffre. They were taught everything from how to sit at the table properly and how to handle chips and cards to look professional.
By the way, no matter how taut it may sound, Tom Sambrook put his hand to the scene where the last hand was played in the movie "Casino Royale":
"I inserted into the script that Bond is doing a reraise of the teaser, prompting a major all-in. It took maybe six weeks to bring this to the attention of Martin Campbell. I told him: "You should read this because most viewers will not know the rules of poker, but there will also be avid poker players who will closely follow the whole process."
But apparently, they didn't listen to him.
How James Bond Poker Hand was played
Fast forward to the movie and see how the poker scene was played out in detail.
There are four players left in the tournament during the last hand, including James Bond and Le Chiffre. All participants of the poker session reached the river, where a five–card combination was laid out on the common table- the Ace of Hearts + 8 Spades + 6 Spades + 4 Spades + the Ace of Diamonds.
The first player goes all-in for 6 million US dollars. The second player calls all-in with the last five million dollars, putting 35 million in the bank.
Le Chiffre raises up to $12 million, and James Bond makes a bet of 40.5 million. Le Chiffre eventually withdraws his remaining $27,500,000 chips, and the cards are revealed:
First player: Flush.
Second player: Full house.
Le Chiffre: the best Full house.
James Bond: Straight Flush.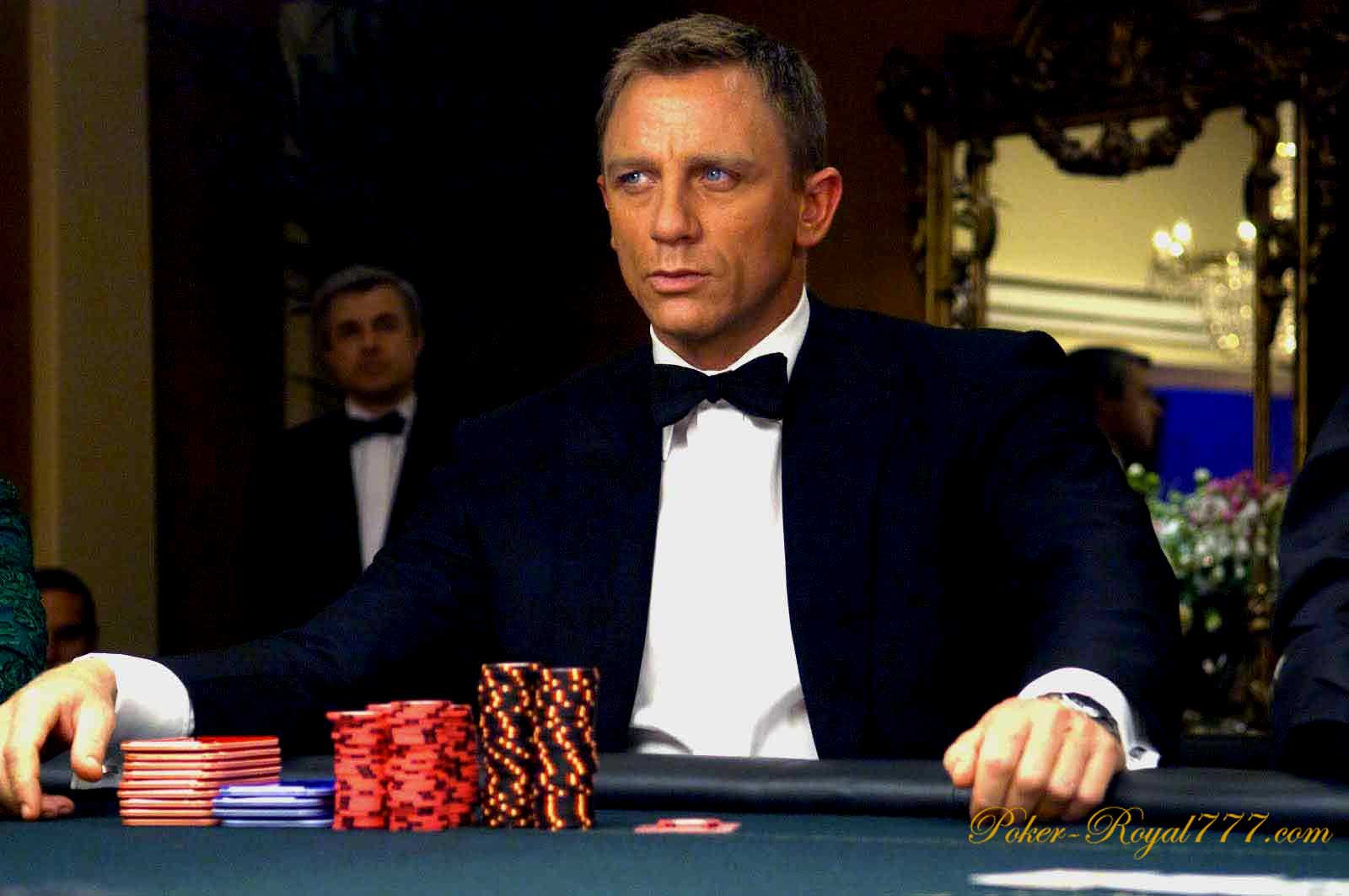 However, many people criticize the final scene and say that it has nothing to do with poker realities if you think logically. For example, they note a strange move from Le Chiffre. They say that if the actions of the first and second players are understandable, because they are just very rich people who are fond of poker, then for Le Chiffre, who plays the role of a mathematical genius and an elite poker player, the actions are not quite logical.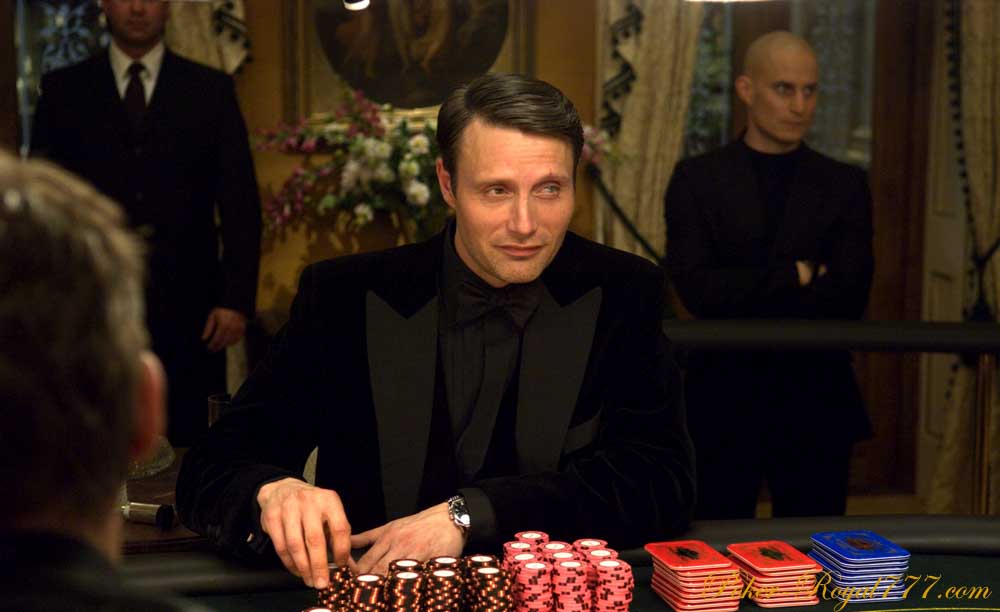 Critics believe that Le Chiffre could have dropped the cut, leaving himself $ 27.5 million against Bond's 87.5 million. And at the same time, he still had a chance to win the $115,000,000 pot that he so desperately needed. In this scenario, Le Chiffre would most likely have dodged and fought Bond in a heads-up with a 3-to-1 chip deficit, but instead, he is winning.
Tom Sambrook comments on the final scene as follows:
"This is an atypical hand. But the Hold'em format is crazy itself, which is why I love it. When you have cards that are close to each other, everyone will think about the house, flush and straight. And thoughts constantly flash through my head: God, does one of these guys have a straight flush?".
And how do you feel about No-Limit Hold'em? Or do you prefer other formats? In any case, now in online poker rooms you can find everything that you adore. You can study the reviews of popular poker rooms on our website and choose the right promocodes when registering to receive a welcome bonus.