Neteller system: overview and VIP offers
Interested in Neteller payment system? In this article, we will tell you how to create a wallet, how to replenish Neteller and withdraw funds, share information about limits and commissions, as well as how to get Silver status immediately after registration.
Neteller system: about the company
Neteller payment system is one of the largest international online money transfer services provided by Paysafe Financial Services Limited, to which people have trusted their funds for over twenty years.
Neteller payment system ensures maximum security and confidentiality for monetary transactions. The service is also famous for its versatility, providing users with many ways to replenish the wallet, withdraw and transfer funds.
Neteller system: advantages of the site
Over a long period of operation, the Neteller payment system has developed a reliable mechanism for protecting users' funds. The service responsibly approached security not only from its side but also from the customers' side. Detailed instructions on how to protect your account from the hands of intruders can be found in the Security section of the Neteller website.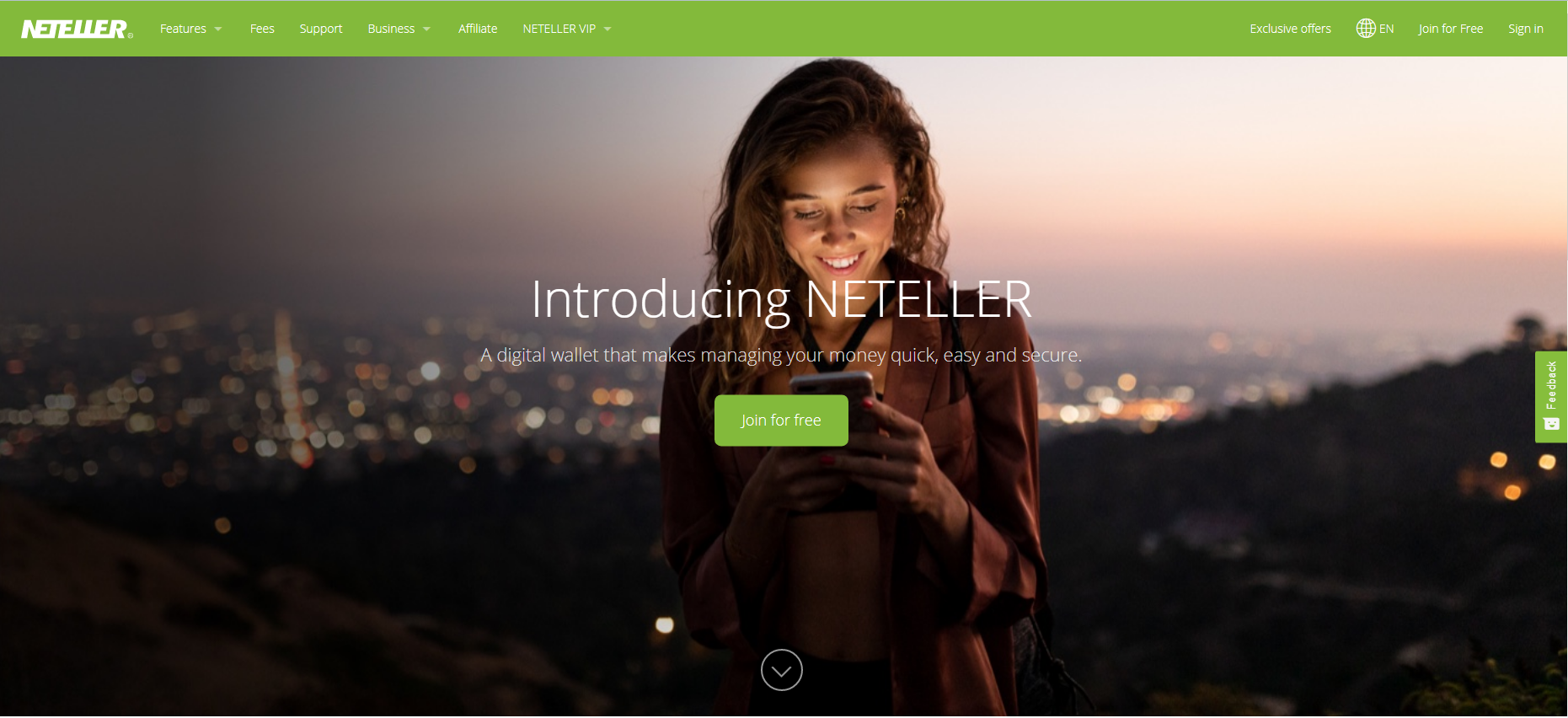 In addition to increased security, the advantages of the Neteller wallet include the ability to conduct transactions with cryptocurrency. You can buy and sell top coins in a matter of seconds. In addition, the company charges low commissions, is internationally recognized and has millions of positive reviews from customers around the world.
VIP Neteller: limits and levels
One of the advantages of this service is the VIP Neteller loyalty program, which offers many benefits to users.
The Neteller VIP status has several levels (from low to high): Bronze, Silver, Gold, Platinum, Diamond. To get VIP status, you need to make money transactions or sell cryptocurrency during a calendar year. To obtain a certain VIP level, the user must have an account in the system to carry out monetary transactions for the following amounts during a calendar year:
Bronze – $10 000;
Silver – $50 000;
Gold – $100 000;
Platinum – $500 000;
Diamond – $2 000 000.
Exclusive accounts have extended limits on any transactions. Also, users receive discounts on deposit and withdrawal of funds, reduced commissions for currency conversion, a personal support manager with knowledge of the required language. Equally beneficial is the receipt of bonus points for transactions that can be exchanged for cash. Starting with Silver status, you can make free money transfers all over the world.
There is more information on the official website of the service. Neteller has a fairly user-friendly website, so it won't be difficult to study the benefits of VIP statuses in detail.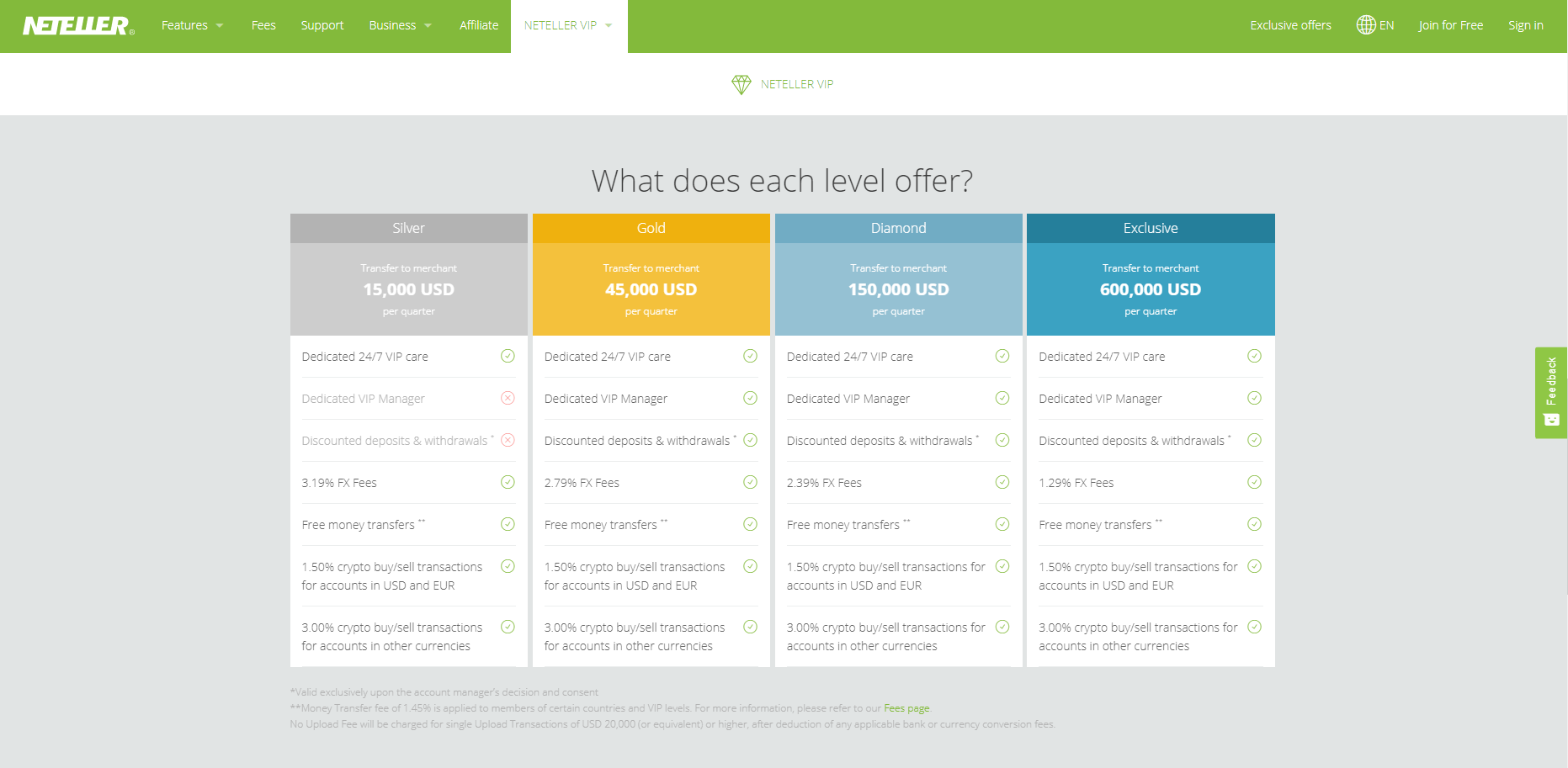 Neteller Poker Account
Neteller payment system is popular in online poker. In all popular rooms, there is such an option for depositing with subsequent withdrawal. In addition, the use of e-wallets guarantees a high speed of transactions.
Poker-Royal777 will help you create an account on favorable terms. With us, you will receive Silver VIP status from the moment of registration without the need to deposit $ 50,000. The advantages of registering from our resource are listed in the table below.
With us
Without us
Verification
48 hours
At least 3 days
VIP Silver status
Immediately after registration
€ 50,000 transactions per year
Withdrawal limit
$ 50,000
$ 1100
Withdraw funds to Net + Prepaid MasterCard
$1000
$600
Transfer limit
$50000/transaction
$100/transaction
Rewards Points Bonus Program
Participates, you can exchange bonus points for money
Does not participate
VIP support for all questions
In real time
Not
Working with large amounts, free money transfers, reduced commission for currency exchange, increased number of annual bonus points, work with other systems and other non-standard tasks
there is
Not
To create an account on the conditions specified in the table, contact our manager using one of the methods specified in Contacts, or fill out the feedback form at the end of the article.
How to top up Neteller
Information on how to top up Neteller can be found on the official website of the company. In short, this payment system offers 60 ways to replenish your wallet. Popular methods for Russia include QIWI wallet, Visa, Yandex.Money. As a general rule of Neteller, the commission for all deposit methods is only 2.5%.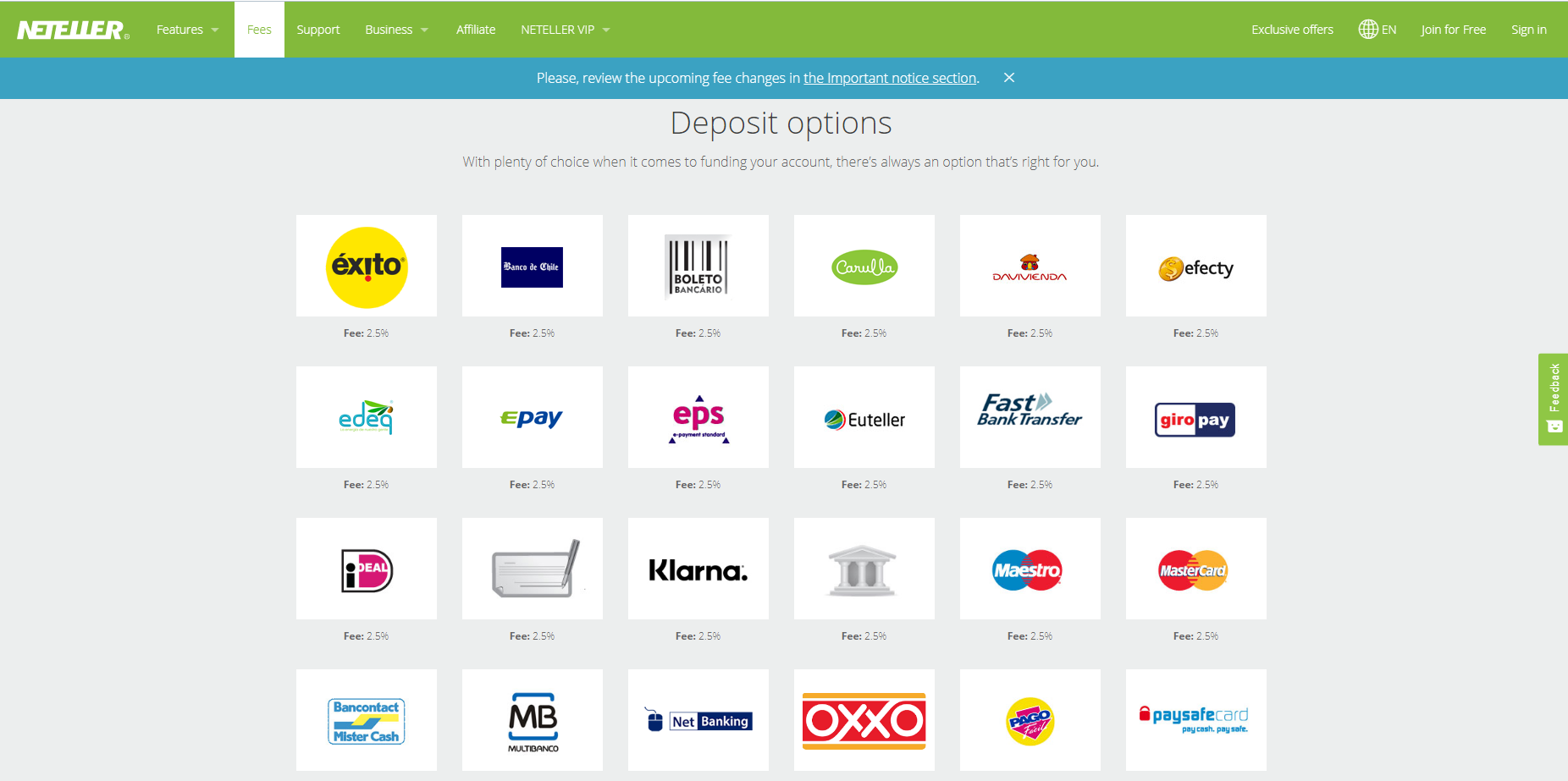 Neteller Withdrawal: Withdrawal Methods
You can withdraw money from your account using an international bank transfer. To implement it, the user needs to provide banking information, for example, an account statement for the last three months. The commission for this method is $ 12.75, and the limit will be indicated in your account.
If the account currency is US dollars, then the minimum amount required for withdrawal is $ 52.75, where $ 12.75 is the commission, and $ 40 is the amount to be withdrawn. International bank transfers take three to five business days to process.
Neteller withdrawals are also available via regular bank transfer to your local account and mobile phone number. The function of transferring funds to other users of the system by e-mail is also supported.
There is also an interesting withdrawal method – Neteller card. Issuing a Net + Plastic Prepaid Mastercard or a virtual Neteller Net + Virtual Prepaid Mastercard will allow users to pay for any purchases anywhere in the world where Mastercard operates.
Neteller registration: how to create a wallet in Neteller
Neteller registration does not take long and is quite simple. To create an account, go to the company's website and click on the Free registration button. You will be asked to fill out a form to enter the user's first name, last name, e-mail and password.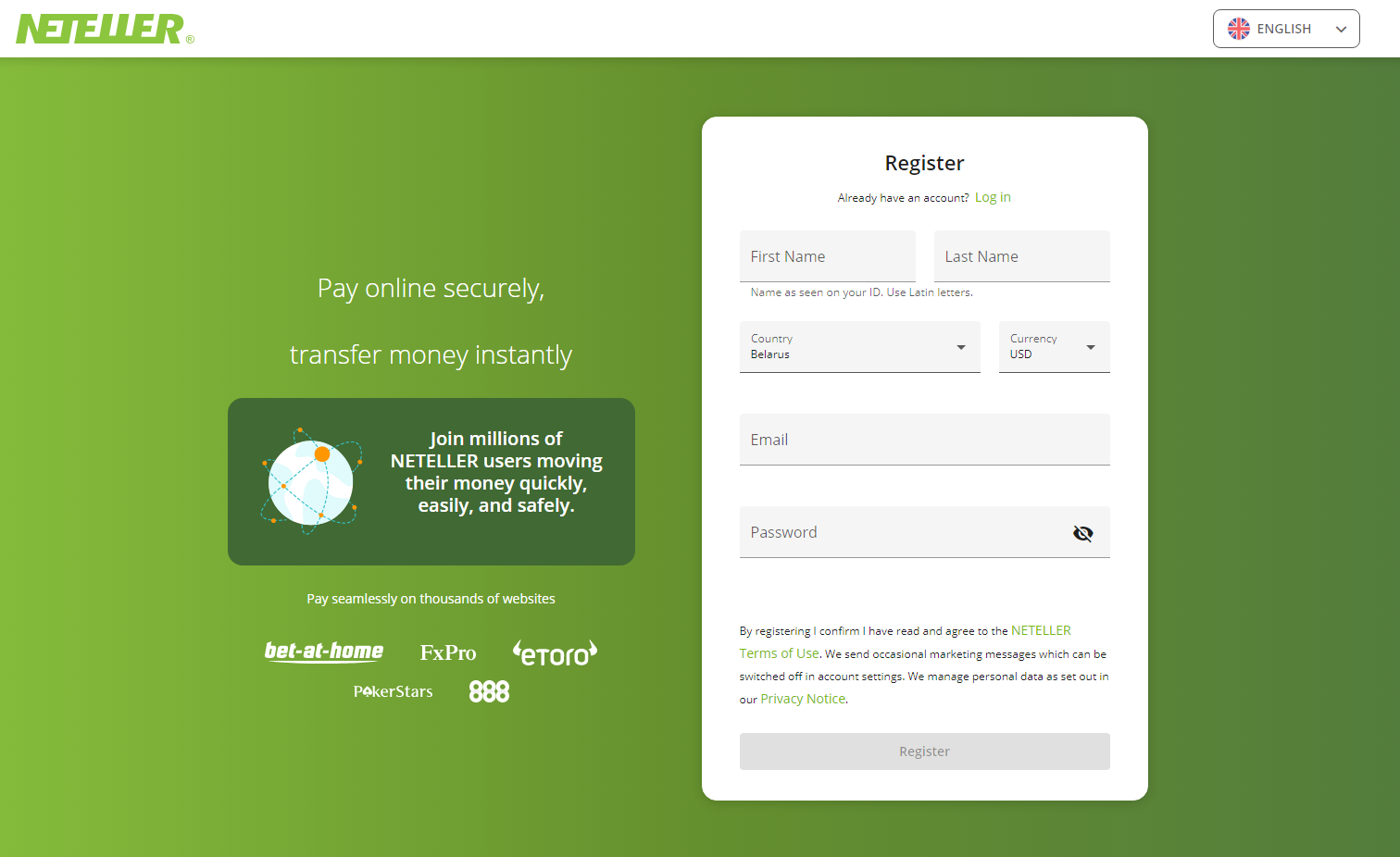 Select the country of residence and the currency of the account (after that, it will be impossible to change the currency). Click Save. Next, enter your data and click Continue. After completing all the actions on the screen will appear a special code to enter when making transactions.
You will then need to verify your account. You can use one of two methods:
Download the app to your mobile device.
Log in.
Upload the necessary passport photos and a photo of the handwritten text generated by the site.
Upload photos without the application directly to the Neteller website.
After completing the registration, you can fully use the services of the system.